The campaign 'Looking at the university differently' (info in Dutch) shows the power of science at UAntwerp. We selected a number of research projects that exemplify our core values: connection, innovation, impact and quality. Cross-faculty collaborations, which benefit society as a whole, are a good example of this. In this series, we highlight such exciting collaborations.
---
In the TOTO project, Pieter Tieleman (Faculty of Design Sciences) and Patricia Van de Walle (Faculty of Medicine and Health Sciences) join forces to design an affordable ankle foot orthosis for children in Madagascar, made of locally available materials. 'It is of great importance to bring the right types of expertise together.'
As a kinesiologist, Patricia Van de Walle gives advice on how to optimise walking in children with neuromotor disorders. 'An ankle foot orthosis can make a big difference in getting the children to walk better and therefore more', she says.
So how do the researchers reach children in Madagascar? 'I am chair for vzw De Lach van Joëlla (Joëlla's Laugh, a non-profit organisation), which supports underprivileged children in Madagascar', says Pieter Tieleman. 'The ball started rolling when I went knocking on the door of Rehabilitation Sciences and Physiotherapy (Revaki) since they were interested in doing internships in Madagascar. In 2017, I launched this project as a master dissertation for the Product Development study programme. Student Mattis Hoenderboom tackled the challenge to develop the ankle foot orthosis.' He did so with great success. Hoenderboom won the Pars Pro Toto Juvenile Award with the TOTO project. The researchers are now moving forward with the design to valorise it.
Bringing together expertise
What makes this orthosis different? 'An orthosis is usually quite expensive, because it is completely custom-made. First an impression is taken, then a negative of the impression is made and finally the orthosis is made with plastic', says Tieleman. 'But in Madagascar there are additional challenges', adds Van de Walle. 'The expensive orthosis has to make way for a cheaper model that can be manufactured locally. The hot weather is also a barrier for continually wearing the ankle foot orthosis, which meant that we could not work with a shoe, as is the case in Belgium. We therefore designed a one-piece ankle foot orthosis.'
'When the colleagues from Design Sciences came to us, I was very impressed with their thorough study of materials, but especially with how they had familiarised themselves with the theory of disorders', says Van de Walle. 'What this whole project has taught me, is that it is tremendously important to bring together the right types of expertise and then continuously engage in discussion to find the best solution', she continues.
Local materials
The feasibility in terms of local production was of great importance to the researchers. TOTO is an ankle foot orthosis that can be made by local craftsmen using bamboo, aluminium and wood, or other materials. All these materials are easy to find in Madagascar. 'Raffia and leather can be used for the buckles and you can also decorate the orthosis with natural dyes', says Tieleman.
The orthosis is also a serious step forward in terms ofdurability. 'The whole cycle of making a mould and counter mould, and then modelling it in plastic is gone. The orthosis can last for two years, all parts are recyclable, you can adjust them yourself, and the cost is very low. It only costs €10', Tieleman adds.
'The TOTO orthosis is a serious step forward in terms of local production and durability.'

Pieter Tieleman
'Perfection doesn't exist; there's always a new story', he nuanced. 'Regularly wearing the orthosis is a problem both in Madagascar and here in Belgium, as it requires extra effort from the assistants. Correcting the position of the ankle and foot is sometimes very painful and restrictive, but we learned from Revaki that the orthosis can also be worn at night. Both the people from Product Development and Revaki find the TOTO project very exciting and do their utmost to help realise the most appropriate ankle foot orthosis.'
Test workshop
The orthosis has already been tested and approved in Van de Walle's lab. At the moment, TOTO is being tested in Madagascar, also to see how feasible production is. Recently, five interns went to work on site at a rehabilitation centre that is closely linked to Tieleman's non-profit organisation.
'In the next phase, a test workshop will be launched', he says. 'We still need to attract enough craftsmen for this, who we can also pay. Right now most of them work as volunteers. In addition, we need to reach enough patients to keep the workshop running. So we are still looking for additional resources to roll out this exciting project', concludes Pieter Tieleman.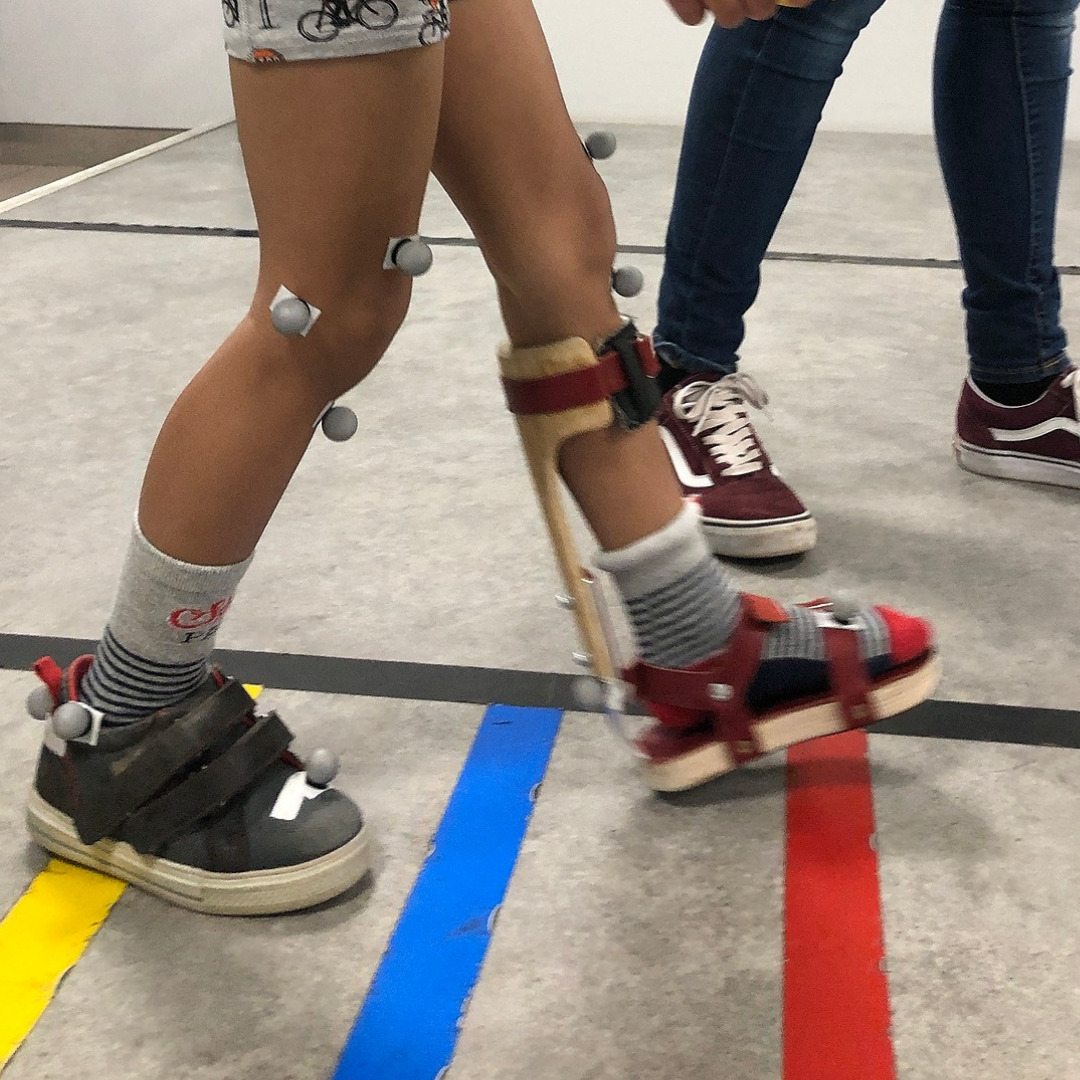 Would you like to know more about this project? Then take a look at the Facebook page of Pieter Tieleman's non-profit organisation . You can also follow the five interns' adventures there.
This year, TOTO was present at Design Fest Ghent, a new biennial 10-day festival that offers space for designers to present groundbreaking ideas.
---
About the campaign 'Looking at the university differently'
Smartphones working with bacteria. Measuring air quality with a doll. Exploring space from underground… Sounds absurd? It might seem that way, but these are all examples of creative research done at UAntwerp. Because our students and researchers think differently. Do things differently. And then surprising stories follow. Discover them (info in Dutch).
Find out how we want to position UAntwerp (login – info in Dutch).