How do you welcome new employees in times when a face-to-face chat or breakfast with the whole team is not an option? The obvious answer is online, but is that enough? 'While we miss the social aspect of face-to-face meetings, there are also advantages. We'll definitely keep doing some things online in the future', says the HR Department.
With the outbreak of the coronavirus pandemic last year, the onboarding of new employees had to change. Individual intake meetings and welcome sessions on campus were replaced with digital contact moments.
'Before, we always had an individual intake meeting with every new employee', says Ben Daems. 'When that was no longer an option, we worked hard on an alternative. How do you provide new employees with all the information they need without overwhelming them, while making them feel welcome at the same time? We also reflected on whether individual intake sessions are really necessary. After careful consideration, we switched to a high-quality welcome email with clear and essential information, while also referring to the quick guide and other resources for new staff on Pintra. Employees have indicated that they feel this system works equally well, so we're going to keep it. With this new approach, we can save time without compromising on quality.'
---
---
However, this doesn't mean that the onboarding process has become an impersonal affair. Every newcomer gets a phone call in their first week, welcoming them and asking if everything is clear. They can also request an individual video chat via Skype or Teams whenever they want. 'We also make sure to let new employees know that we're always available for questions via email, phone, video call and even face-to-face', says Ben.
Interactive intake sessions
The joint intake sessions for new ATP and ZAP members also had to be reimagined. 'New ATP members used to be welcomed during a breakfast together at Campus Middelheim, followed by introductions and several presentations', explains Lien Smets. 'All of this is now done via Teams. It's not quite the same, of course: having breakfast together was a great opportunity to break the ice and get to know other employees. In several surveys, employees have indicated that they do miss this informal networking opportunity. So we try to introduce people in other ways. For example, we always ask who works on a particular campus, and then only those people turn on their cameras. That way, employees at least get an idea of who works on their campus.'
New ZAP members, who also used to be welcomed over breakfast, followed by several presentations and lunch together, are now also welcomed via Teams. As usual, the rector gives a short speech, after which people can get to know each other.
---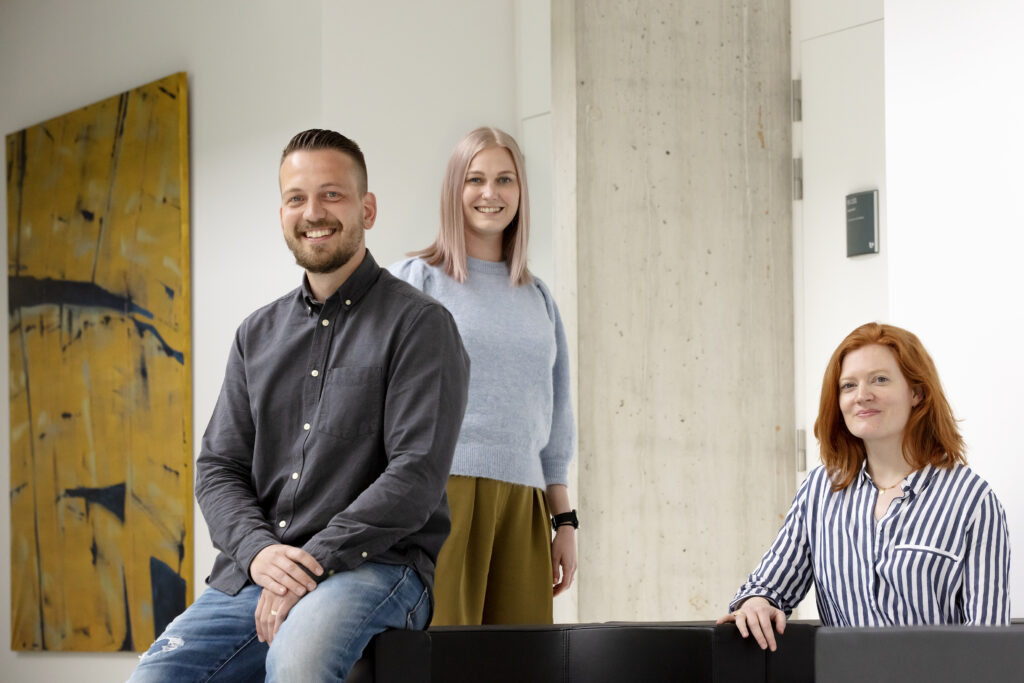 ---
The new approach also has its advantages, says Lien. The presentations are sent to participants in advance, so they can submit any questions they may have. The speakers then answer these questions, which helps to make these sessions more interactive. This is a method they want to keep using in the future. 'And people also save time by not having to commute', says Lien.
Digital coffee breaks
In February, Cindy Polfliet started as a case manager in the Dean's Office of the Faculty of Applied Engineering. 'Two months before I started, I received an email from the HR department with practical information', she recalls. 'That was a handy resource: you can go back to it later and look things up. Ben Daems called me on the phone afterwards to explain some things, like how the virtual time registrations system works. The online intake session was also interesting. Since we were a small group, we were all able to turn on our cameras and ask questions.'
Cindy is looking forward to having a chat at the coffee machine again, but in the meantime, the positive atmosphere in her team makes up for it. 'On my first day, I was welcomed to the office by my manager and a close colleague. Everyone's happy to help and show me the ropes. We have digital coffee breaks, and I participated in the Keep Moving Challenge with two colleagues. That has really helped me feel like I'm part of the team.'
Welcome to Antwerp?
For international employees starting at our university, the situation is much more difficult. Take Alessandro Grosso, a doctoral scholarship holder from Italy who started at Campus Drie Eiken in January. It hasn't been a smooth start, because he can't just meet colleagues at the office or build a social network. 'Just so I don't have to stare at the same four walls all the time, I come to the office one or two days a week. But even then, I'm mostly alone. So far, I've only seen three of my colleagues face-to-face. That makes it difficult to put a face to a name', says Alessandro.
---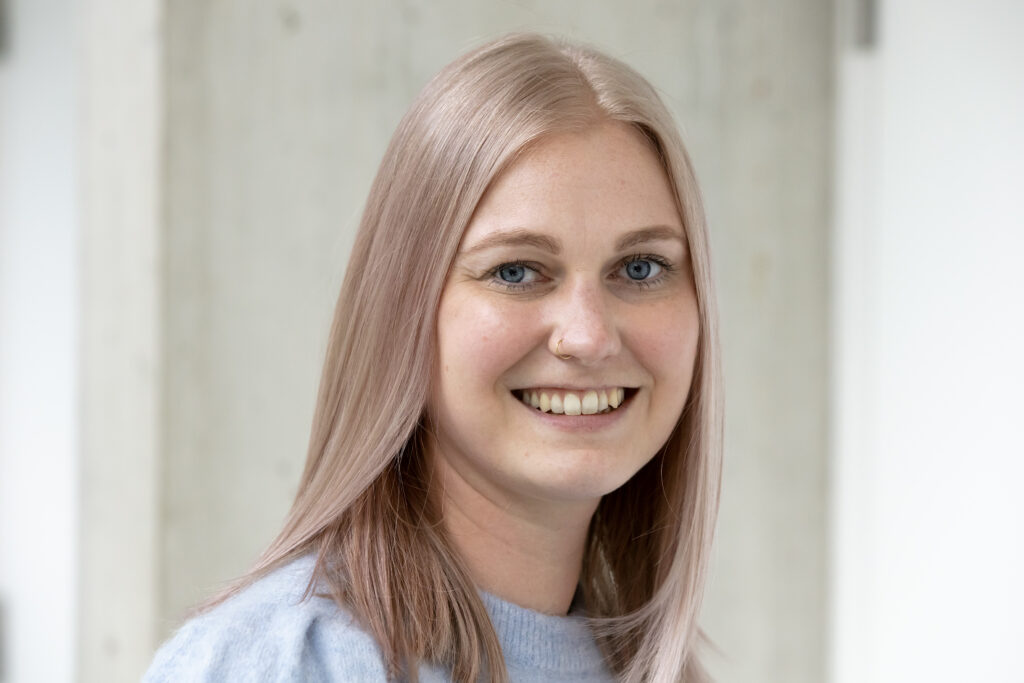 ---
Nevertheless, he has nothing but praise for the International Staff Office and the HR Department. 'They make you feel like you're not alone, and they do their best to help you. Once, when I had a question about a visa for my girlfriend, they contacted me again a week after their first answer because they had more information.' However, finding information isn't always easy in times of coronavirus: 'Normally, you would quickly ask a colleague, or pop by someone's office. Now you have to send emails for everything, which can be a bit of a hassle.'
'Keep the online sessions'
Sophie Tilborghs and her colleagues from the International Staff Office are in charge of welcoming international staff members. She has seen first-hand how difficult things are for them at the moment. 'With everyone mostly working from home, there are barely any opportunities to meet colleagues face-to-face, so they're often left to their own devices. I keep hearing that many of them are really struggling. We have to do everything we can to support them.'
As the trip to Belgium is often quite an adventure in itself, an overview of travel guidelines was compiled and published on the UAntwerp website. The International Staff Office also switched to a digital welcome session, with introductions and presentations. 'We increased the frequency from every two or three months to every month, because it's now more important than ever for everyone to get all the necessary information quickly, and to know who to turn to with any questions', says Sophie. 'We also explicitly refer to resources for people who are struggling to cope mentally.' When it comes to the online approach, Sophie has mixed feelings: 'Sure, you can convey information this way, but nothing can replace a casual chat during a coffee break.'
---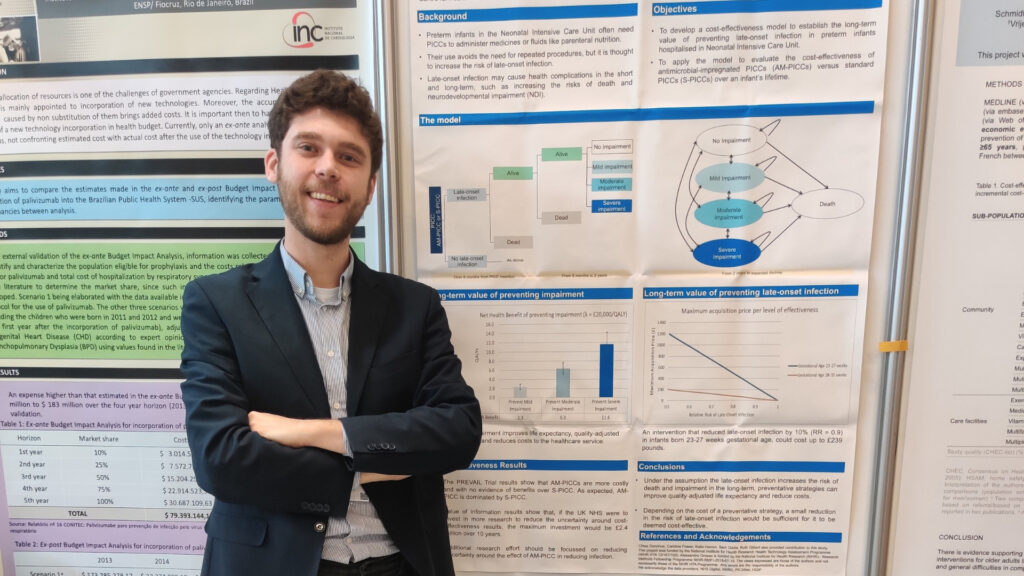 ---
Nevertheless, there are also benefits. 'We send over the presentations in advance, so we can address any questions people have during the sessions. It's also a nice bonus that people can attend the welcome meeting even before they come to Belgium.' A new format is currently being considered for the future, with a combination of an online info session and an in-person welcome reception. 'That way, people get all the information they need beforehand, and when they get here, they can get to know their colleagues.'
Making meaningful connections
Sophie notes that initiatives like MONDO and the Buddy Project are now more important than ever. 'We replaced our monthly MONDO activities with online alternatives and – as soon as social distancing rules allowed it – walks or outings in small groups. It's extremely important to be able to make meaningful connections, and people are clearly interested: the activities are always fully booked.'
Before coming to Antwerp, Alessandro got in touch with a team member through the Buddy Project app. He's also happy to take part in MONDO's activities, which is helping him to get to know people, slowly but surely. Even though it sometimes feels a bit contrived. 'These are strange times. You go for walks with complete strangers, hoping you'll hit it off. It feels a bit like dating, actually', he laughs.
In anticipation of better times, and better weather, Alessandro remains optimistic. 'I keep putting out feelers, and I've learned to be happy with the few contacts I do have. I may not have found friends for life yet, but it is what it is. I keep telling myself not to lose hope. It's just a matter of time, so I have to be patient.'
More info
Welcome page for new employees
Link to quick guide for new staff
Info for international staff: