Due to shortages in raw materials, paper has been in short supply for months and this affects the entire production chain for magazines, brochures, course materials and copy paper. Recycled paper is difficult to find and paper prices are rising. This will also have an impact on us.
The demand for paper has increased more than the supply since last summer. This shortage is partly due to general global shortages in raw materials. Wood fibre, for example, is difficult to obtain due to the high demand for wood in the construction sector and China, among others. In addition, the increasing popularity of online shopping creates a high demand for cardboard (and thus used paper), and the many disposable packages and objects from the corona crisis also have an impact on the supply of recycled paper.
Fortunately, at our university, we've been on the right track for years when it comes to paper consumption. Ten years ago, we used about 1,000 sheets of paper per person (staff and students); in 2021, this was 'just' 300 sheets. Per person that's still more than twice the height of our cathedral. We also see that this trend is slowing.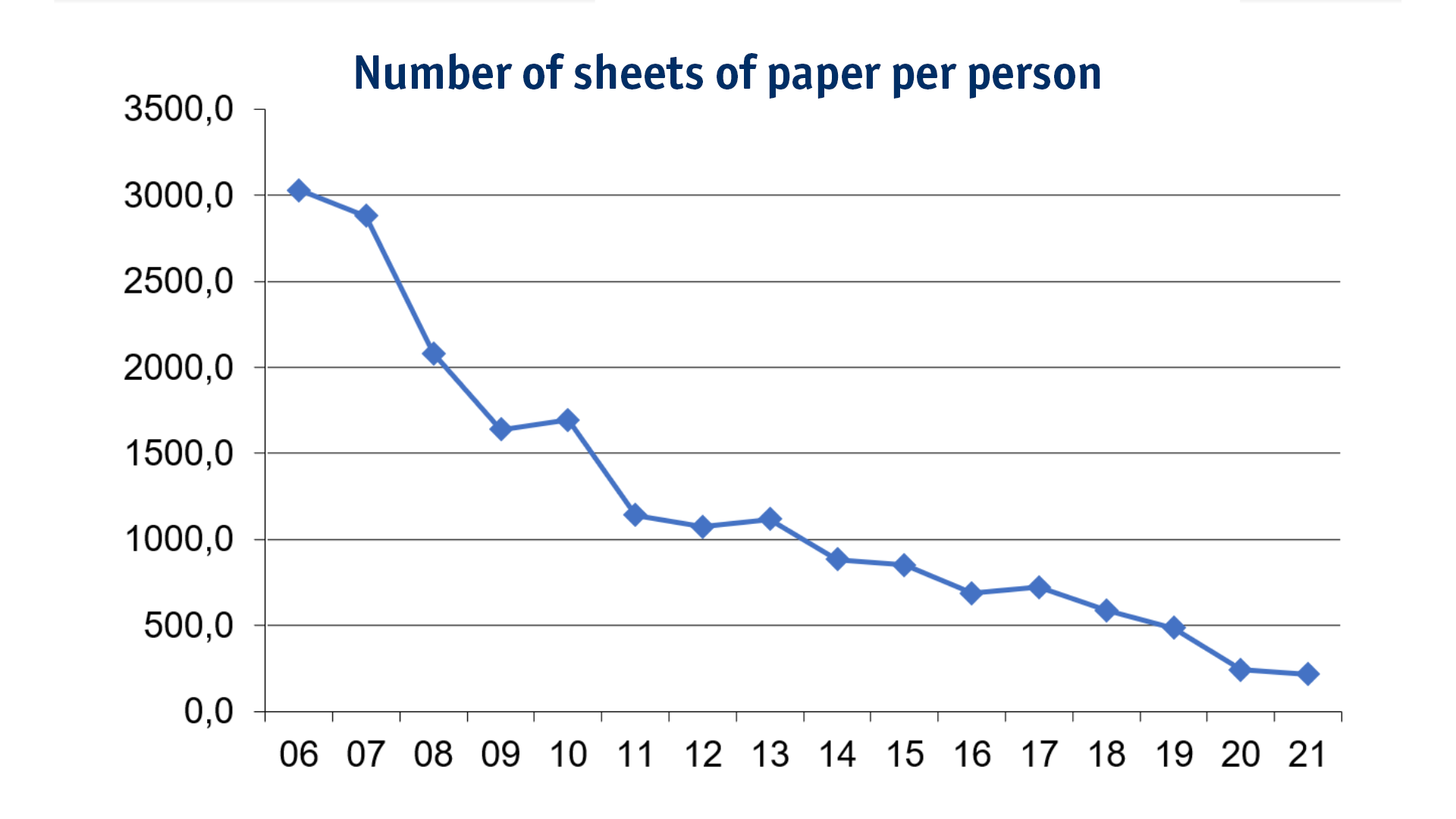 Two elephants in the bin
In total, this amounts to 6 million A4 sheets at UAntwerp. Assuming an A4 sheet weighs 5 grams, this equals 30 tonnes of paper per year. It's been estimated that one in three print-outs ends up in the bin within a week; 10 tonnes of paper or two large elephants disappear into the bin.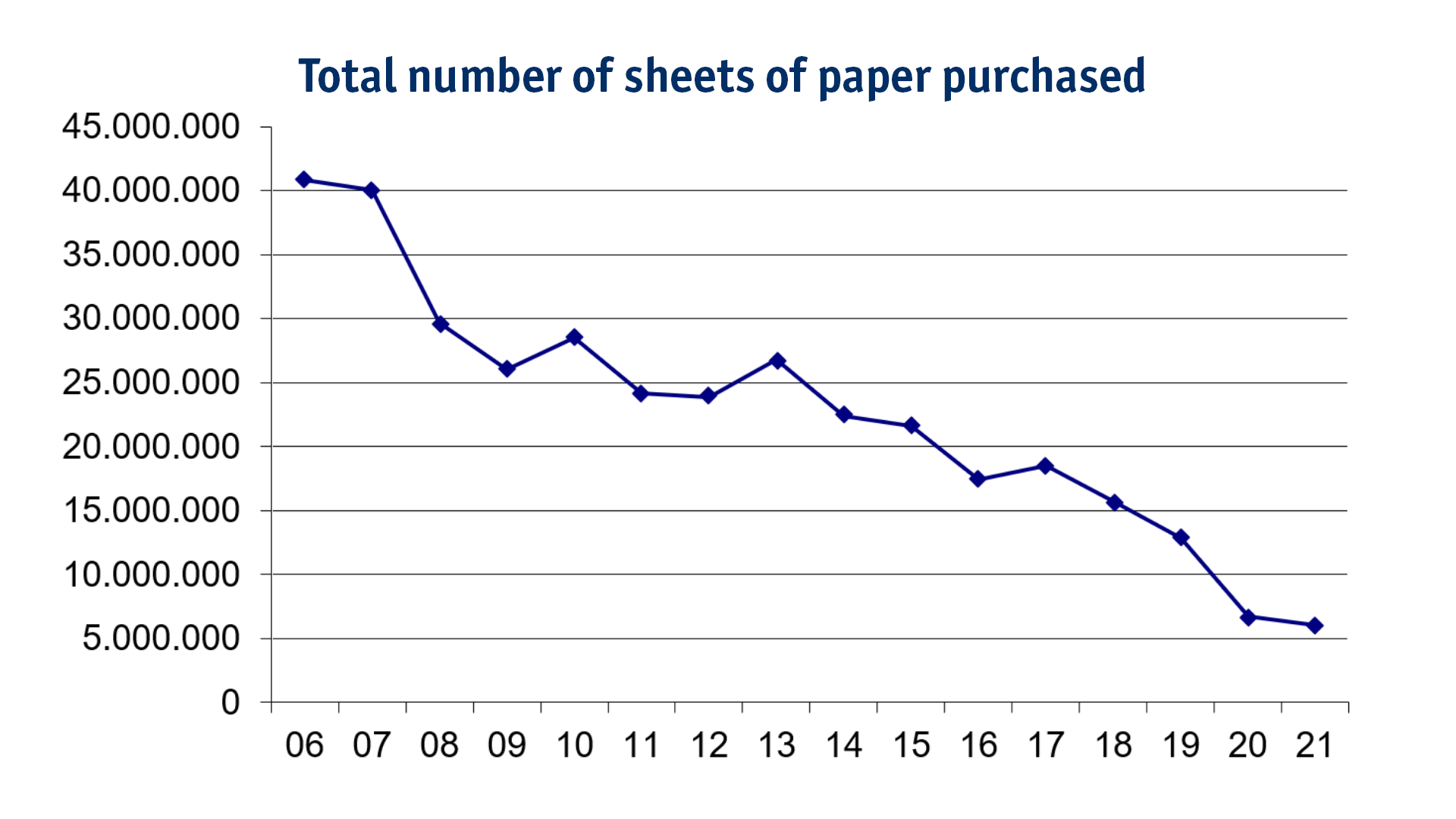 How to consciously use paper: tips and tricks
To continue the downward trend in paper consumption, we warmly call on you to be even more conscious of using this raw material. On Pintra you can find some easy tips to help you do this (info in Dutch).
For example, try using an ink-saving font, print in lower quality, or make use of various smartphone or desktop apps to take notes during a meeting. By doing this, you don't have to type out your report again afterwards.