Dr. Hugo Marynissen1 recently joined the Faculty of Business and Economics at the University of Antwerp as postdoctoral researcher. In this role he will take the lead in a significant research project at the Port of Antwerp. Together with Prof. dr. Sascha Albers, Prof. dr. Alain Guiette and Steven van den Oord, they will analyze the safety networks in the Port of Antwerp with the aim to achieve integrated risk and crisis governance for this critical infrastructure.
Risk assessment for critical infrastructures
Companies' risk assessment is usually based on the consequences for their own assets and operations, such as production, reputation, and business continuity. In case a risk cannot be controlled, however, it has an impact beyond the focal firm, i.e. on actors in the company's environment as well. Risk assessment and management therefore needs to consider the relational and structural embeddedness of organizations in the networks of their wider context. Such a network perspective is especially relevant for critical infrastructures.
The Port of Antwerp (PoA) is such a critical infrastructure. From a network perspective, PoA is a network of companies, services, relief workers, and many other stakeholders operating in a high-tech fast changing environment. Each of these parties (or stakeholders, from the perspective of the port) is in turn also part of a network with other parties / stakeholders (contractors, suppliers, customers, neighbors, associations, etc.).
Crisis governance
Niels Vanlaer is the Business Continuity Manager Operations at the Port of Antwerp. Besides his role as internal coordinator of this research project, he is doing PhD research at the Faculty of Business and Economics under supervision of Prof. dr. Sascha Albers. During the first wave of the COVID-19 pandemic, he was involved2 in the analysis of the Antwerp Port Authority crisis response network and how it succeeded to maintain all operations ongoing.
"This research project will investigate potentials and challenges of the formation of a safety network in and around the port, considering its embeddedness in surrounding networks. We want to analyze and identify the requirements and options for the port authority as an orchestrator of such a 'network of networks' in case of a crisis situation. Moreover, it investigates in how far such a network governed by us, the port authority, can form the basis for greater resilience of all involved actors."
The research project aims to deepen our understanding of integrated risk and crisis governance, surface key characteristics and potential strategies towards more resilient critical infrastructure organizations, and provide practical recommendations to the Port of Antwerp as a critical infrastructure with regard to safety network orchestration. Together with other empirical research in the field of risk and crisis management this research, as well as the appointment of Dr. Marynissen as postdoctoral researcher, will strengthen the Faculty of Business and Economics' position as a key research hub on crisis governance.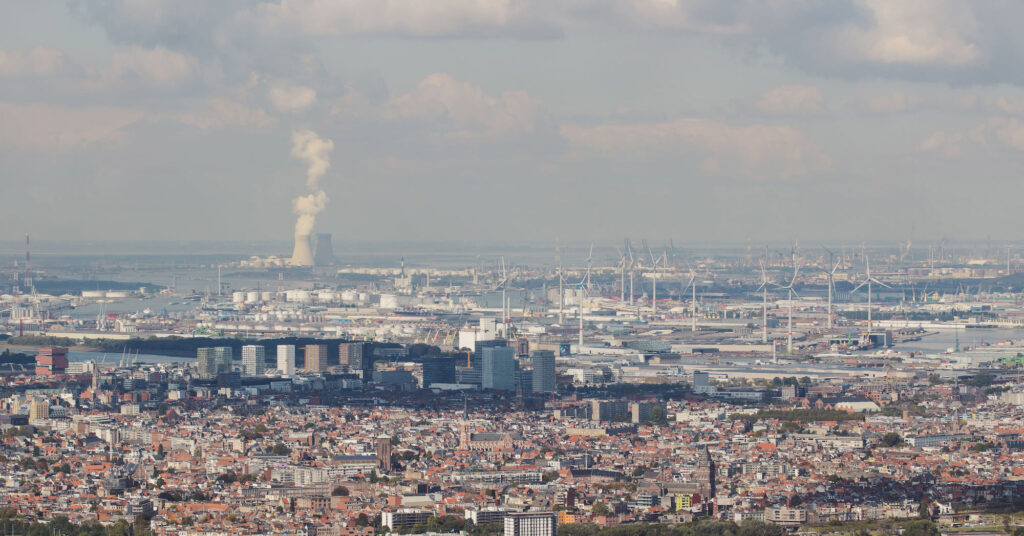 Hugo Marynissen holds a Doctoral degree from Cranfield University – School of Management (UK), and a Master degree in Change Management from HEC Business School (France) and Saïd Business School (University of Oxford). He's an associated professor at Antwerp Management School, and senior partner at PM • Risk Crisis Change, a Belgian agency specialized in risk and crisis management. Since November 2020, Dr. Marynissen has been appointed as an expert to the Special Parliamentary Commission investigating the COVID-19 approach in Belgium. The focus of his current research is on team dynamics in crisis teams, safety leadership within so-called "High-Reliability Organizations", and the role of crisis governance as a way to anticipate extreme events.
Van den Oord, S., Vanlaer, N., Marynissen, H., Brugghemans, B., Van Roey, J., Albers, S., Cambré, B., Kenis, P. (2020). Network of Networks: Preliminary Lessons from the Antwerp Port Authority on Crisis Management and Network Governance to Deal with the COVID-19 Pandemic, Public Administration Review, 80(5), 880–894.