Freya De Keyzer, Cristian Buzeta and Ana Lopes
Department of Marketing, Faculty of Business and Economics, University of Antwerp
In March, reality changed overnight. The pandemic has changed daily routines for employees, employers, students, … for everyone. It is interesting to see that business practices and, even more specifically, marketing practices have evolved as well. In this post we give a helicopter view of how COVID-19 seems to change marketing across all of its levels.
First, a bit of context. On March 13th, Belgium government implemented a light lockdown, intended to last more than a couple of weeks. As of March 18th, non-essential businesses were forced to keep their stores closed. Only supermarkets, food stores and pharmacies were allowed to stay open. This is a completely abnormal situation for any business. Thus, in this new business scenario, brands had to react quickly and smartly. 
Marketing levels 
Marketing decision making is usually divided in three different levels:
a strategic level, that employs a long-term horizon for planning
a tactical level, that takes care of mid-termed issues
an operational level, which deals with short-term problems, usually on a daily or weekly basis.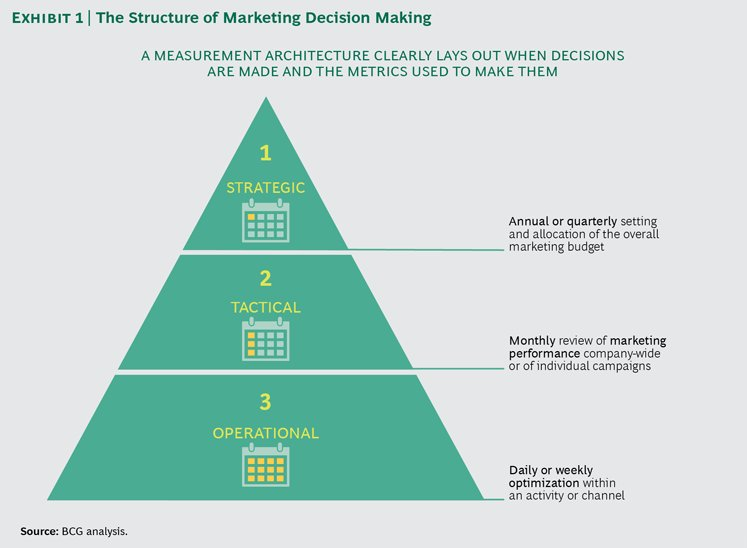 Operational impact
Perhaps one of the most obvious levels in which consumers can see changes is at the operational level. A number of businesses had to take actions quickly and implement new ways to operate their marketing activities.
Supermarkets, for instance, had to limit the number of products customers could buy to control the hoarding rage. Retailers suddenly emailed consumers, making sure that they were "there for you". 
"Because non-essential shops were forced to close, a lot of these businesses turned to online sales. Some small businesses have transformed their existing marketing communication channels into improvised "webshops". Additionally, businesses already operating in a digital world had to adjust their offerings and systems to respond to the increasing demand, as clients turned to the internet."
How to react
Under these circumstances, it is clear that businesses took the right decision by immediately responding to the operational issues. Nevertheless, this first-response reaction generally does not make for a good long-term or even mid-term vision of marketing. Every marketing textbook would strongly recommend to start with the strategic definitions first. 
During this global pandemic, it is important that businesses check and recheck their own communications tactics and avoid explicitly referring to any kind of "commercial" advantage this pandemic can create for them.
"It is extremely easy to fail in this matter, as it is in the very nature of commercial businesses to "maximize the profits". Key phrases as "COVID-19 sale" or similar can create a very bad perception about the brand."
If businesses want to survive this crisis, now is the time to rethink their mid-term or even long-term marketing vision. Perhaps this situation was the push that a number of companies needed to reshape their own marketing decision making. 
4 ideas to reflect on
Don't cut on your advertising budget
It is clear that for some businesses it will be impossible to maintain their budgets as they were. However, if you can, don't cut on your advertising budget. Studies have shown that those who maintain (or even increase) their budget in recessions benefit from that. Why? Because others ARE cutting their budget.Therefore it becomes easier for you to break through the clutter. 
Know your customers
Individuals and families are living challenging times at home. Some people are troubled with staying indoors during this long period. Others are stressed with providing their families relevant activities and amenities, while also nurturing their bodies and souls.
Your company can offer relief for your consumers, by providing them with relevant and meaningful content through digital channels. The type of content will depend on the specific product category that your business offers. For instance, if you are a food retailer, you could share recipes that consumers can cook at home.
Go online!
You don't have to start en entire online advertising campaign or start using social media as a new communication tool. A marketeer has more tricks up his sleeve. Good marketeers also provide value for their business by alternative means.
Now that you are not able to open your physical store, you can focus on online distribution channels. Think about how you could use these channels in the short-run, but be aware that once your customers have grown used to online shopping, some of them might not want to go back. You can use this to your advantage and, in doing so, grow your customer base.
Focus on your workers/staff
Engagement with their staff is crucial for the long term success of any company. Even more so during this pandemic, where each individual is worried about their own and their family's well-being. Now is the time to build a strong relationship with your collaborators, make sure that they can feel they can trust their employer. 
Communicate regularly, take interest in their well-being and make them part of the changes that you are implementing in your business. This strategy will benefit your mid and long-term results, because engaged employees can and will turn into brand advocates.
"This pandemic represents a very challenging time for businesses of all sizes. Nevertheless, companies should focus on being sustainable in the mid and long-term. To increase the chances of survival, some important changes must be quickly implemented in businesses' marketing practices. Businesses only thrive when consumers and society thrive."
More information on the research activities of Freya De Keyzer, Ana Lopes, Cristian Buzeta and their colleagues can be found on the webpage of the Marketing Research Group.