The Conservation Studio of KMSKA works at full speed, as the re-opening of the museum draws closer. In February, research groups AXES and ARCHES (University of Antwerp) performed in-situ research on several of the paintings that are currently undergoing conservation treatments. The Macro XRF-scanning experiments clarify which materials were used and how they were used. This helps to answer questions that arise during the conservation treatments.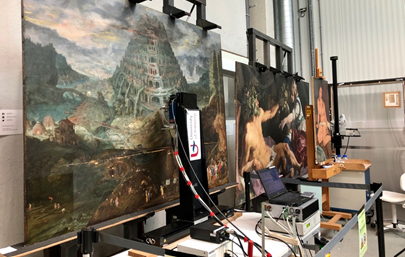 In this video a Macro XRF-scan is performed on "The Temptation of Antony Abbot of Egypt" (1594) by Maerten de Vos. Nina Deleu (PhD student ARCHES/AXES) and Aksel La Meir (MA student Conservation-Restoration UA) set up the scan.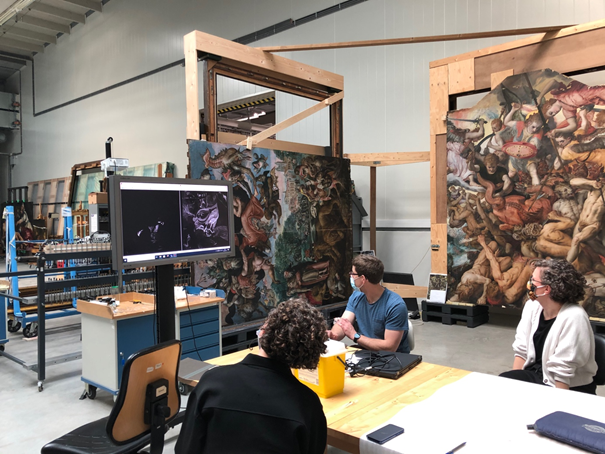 Visit the AXES research group of the University of Antwerp for more information on chemical imaging or in situ MA-XRF scanning of paintings.