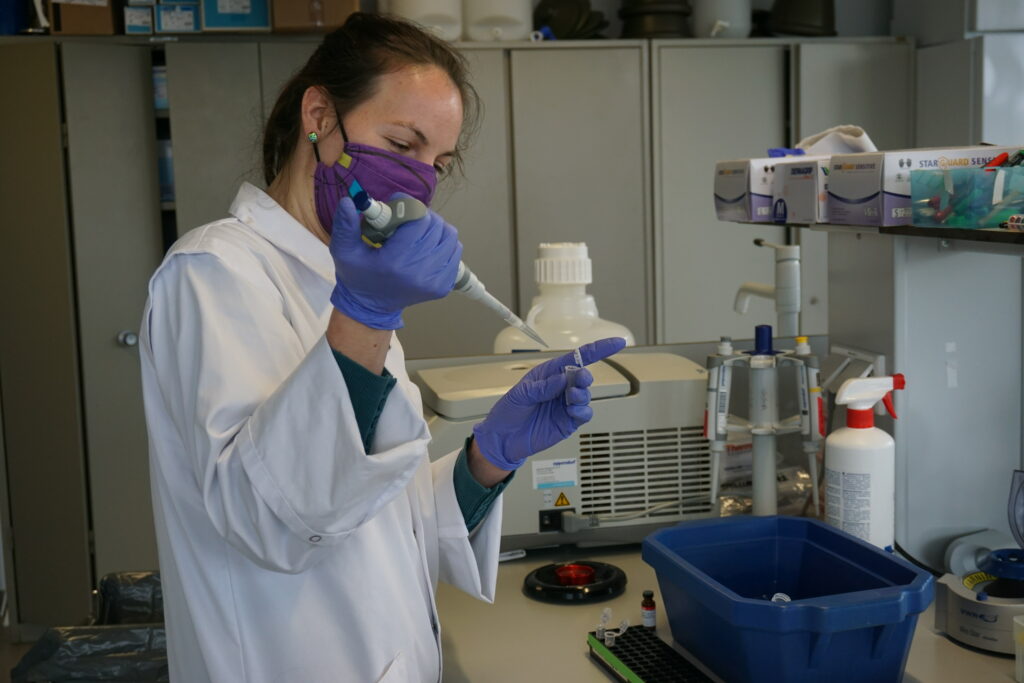 Herzlich Willkommen! Benvenuto! Welcome! Vítejte! Welkom! I'm Deborah Walter and I come from Südtirol, Italy. After completing a double Bachelor degree in Biochemistry in Austria and the Czech Republic, I decided to come to UAntwerp to do the  Master of Biomedical Sciences, with a focus on Neuroscience. I chose this Master programme as I was interested in the courses for Biomedical research and the wide variety of Neuroscience courses that were offered.
I'm lucky, as I had one semester on the UAntwerp campus before everything was locked down due to COVID-19. It's now been a year since this lockdown started. In the beginning, we thought that we might be back on the campus within a month or two. As I am an international student, I first considered going back home to Italy. But, I decided to stay in Belgium because it was very unclear how long everything would be closed. Staying in Belgium was a tough choice, especially as my family and friends were so far away. Soon, everyone in my student housing had left as they are all from Belgium or the Netherlands and I was all by myself. Thankfully, my boyfriend's family welcomed me into their home here in Belgium.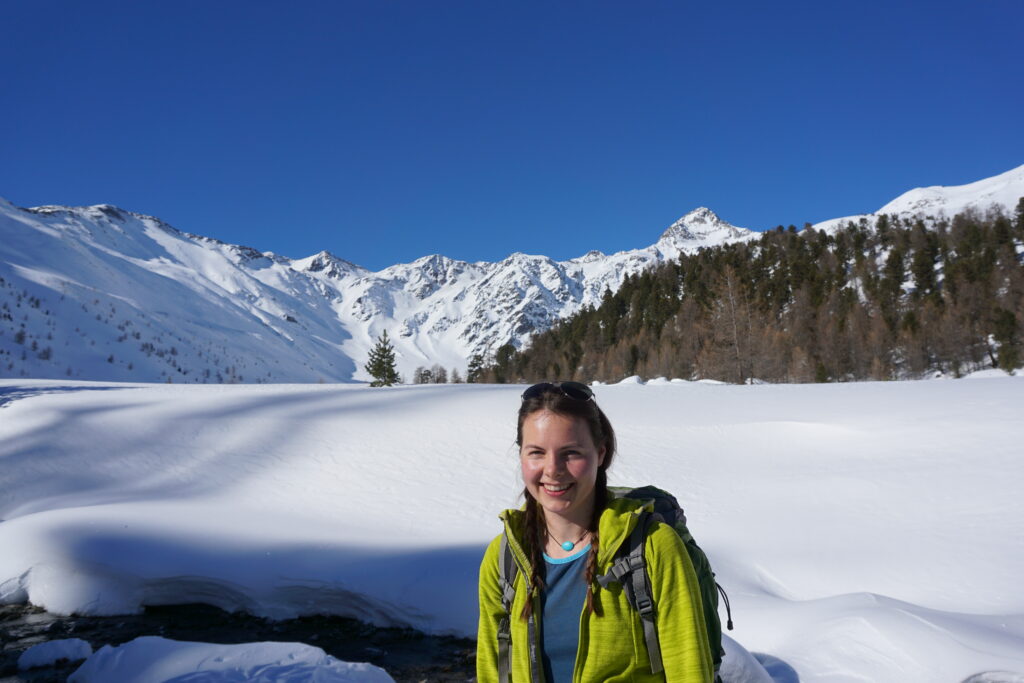 I enjoyed staying with my boyfriend's family and we did many fun activities together such as growing veggies, doing workouts and cooking. I also grew closer again to my friends in Austria and Italy as everyone spent more time together online. My training in Biomedical Sciences came in handy as many relatives and friends asked me questions about Coronavirus, COVID-19 and COVID-19 tests.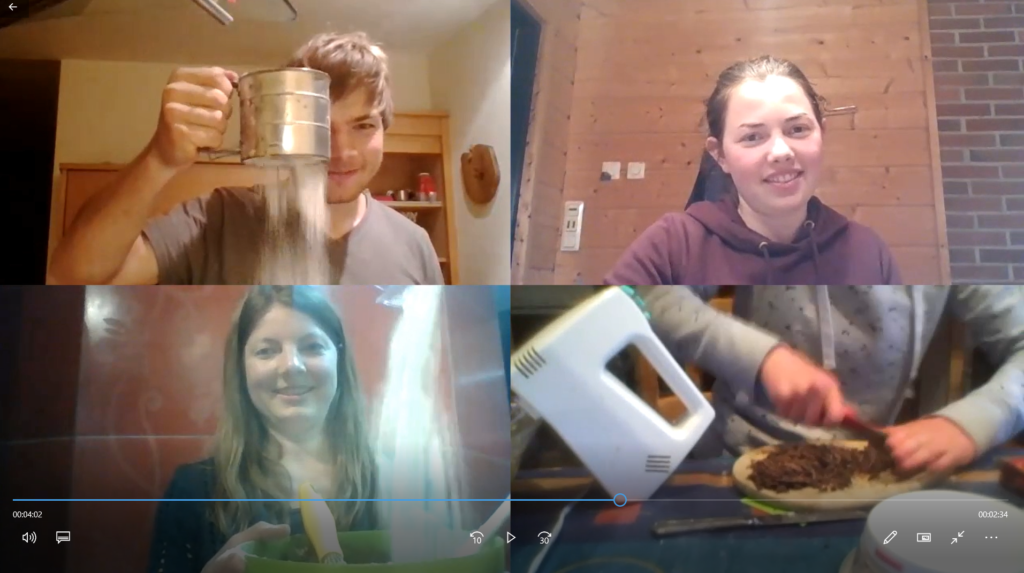 In the beginning, the first online lectures at UAntwerp were often disrupted due to the constantly changing schedules and COVID-19 government regulations, but I was determined to watch them all. Whenever a new lecture was posted online, I was looking forward to learning something new. However, I did miss discussing the content with other students after the lecture and as a lot of the classes were prerecorded we didn't have the opportunity to ask questions during the lecture. I have a lot of respect for UAntwerp as they completely had to reinvent their way of giving lectures in such a short time. Once we learned how to work with all these online tools, we also discovered advantages, such as the possibility to listen to a recorded lecture again. Obviously, the quality of practical classes suffered the most as it's just impossible to do most lab experiments at home, but our professors tried really hard to design good alternatives.
Due to this pandemic, I was worried that I wouldn't be able to do any practical work for my Master's thesis. However, in December some COVID-19 restrictions were eased and I was allowed to return to the campus to do my Master's thesis research. I joined Prof. Stuart Maudsley's lab (Receptor Biology Lab). For my thesis, I'm studying a therapeutic receptor system that controls both aging and energy metabolism. Receptors are chemical structures that are present on the outer surface of cells, and they receive and transduce signals between cells. Aging is caused by a gradual build-up of damage within cells, which slows down and disrupts their function. In Prof. Maudsley's lab, we are working on identifying some of the key regulators of the aging/metabolism process.
Interestingly, my research is now also very relevant for COVID-19, as aging and poor metabolic health are the two major risk factors for getting severely ill from COVID-19. We first saw from my home country, Italy, that the pandemic really affected elderly people. Later on, data from all over the world found that if younger people fell ill then those that suffered the most tended to have high Body-Mass Indices and were likely to be obese. For almost a decade, Prof. Maudsley's lab has focused on understanding the connection between aging and metabolic health, and how to intervene to stop this pathological synergy. Little did we know that our research would be so relevant for this pandemic!
I've been learning lots of new skills in the lab. We use different techniques, such as mass spectrometry, advanced bioinformatics and receptor pharmacology, to generate high dimensionality data sets (i.e. containing over 10,000 pieces of data) that allow us to understand the complexity of biology. With these hyper-complex data sets we then aim to deconvolute the complexity to more simple, accurate and most importantly – therapeutically usable – conclusions. We call this complexity-reduction process, 'dimensional condensation', basically it's a way of identifying the small number of key drivers that control complex systems.
When we find these drivers we then investigate therapeutic strategies to control these 'keystone' factors. So, almost ten years ago Prof. Maudsley's lab found that a protein called GIT2 (it's long name is, ADP-ribosylating factor GTPAse activating protein GIT2) seemed to act as a bridge between many of the well-known features of aging. Aging is a crucial factor in the morbidity of the coronavirus.
One of our ultimate goals is to find a way to slow down cellular aging and thus to prevent diseases by keeping the body as healthy as possible.
Being old isn't the real problem for COVID-19 susceptibility, it's the presence of aging-related damage in the body. The reason that young obese people are also affected is that having a disrupted metabolic system (e.g. diabetes) also leads to tissue damage, which looks the same as aging-induced damage. Therefore in both cases, it's not the age or the obesity that increases the risk of mortality in response to COVID-19, but the aging signaling mechanisms that have gone bad. So, what is aging-related damage? Often, we talk about stressors, i.e. stimuli that induce a response from the cell. By example, oxidative stress and inflammation cause damage to proteins and DNA leading to protein aggregation, telomere shortening, mitochondrial dysfunction and cell senescence.
In general, the body is very efficient at dealing with stress and has developed its own coping mechanisms, such as DNA damage repair mechanisms. Our lab identified GIT2 as a key coordinator of multiple aging mechanisms including DNA damage response mechanisms, immune system aging and diabetes and metabolic dysfunction. Using this knowledge, we are designing specific medications that can activate receptor systems that control GIT2 activity and therefore enhance the cells' own protection mechanisms.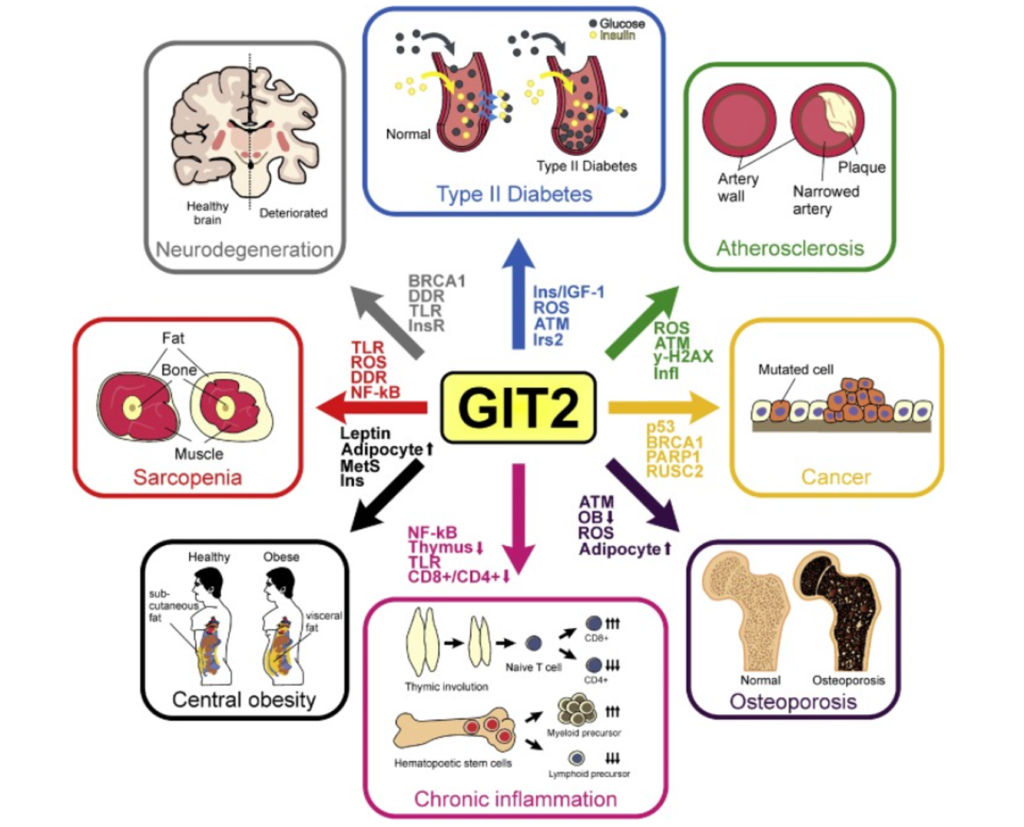 The receptors that we are using to target GIT2 functionality are called G protein-coupled receptors (GPCRs). These are very important receptors, as 50% of all medicines used today specifically target these GPCRs. By creating new medicines that can control GIT2 functionality (a major regulator of the aging process), we are aiming to reduce age-related tissue damage and to support good metabolic health. By making therapies that have converging beneficial effects – via augmenting our natural stress-response systems – we are developing new medicines that could reduce the presence of the major risk factors for diseases such as COVID-19.
My next ambition is to do a PhD at UAntwerp. I have really enjoyed learning so many different lab techniques and bioinformatics skills, and I would like to continue my GPCR research.
So many biological activities are controlled by GPCRs and they are such important targets for treating diseases and improving health. I have applied for an FWO scholarship to do my PhD research, so hopefully I can continue to study receptor function and develop new medications here at UAntwerp.
The COVID-19 pandemic has shown the urgent need to understand the biological mechanisms involved in aging and metabolic dysfunction. Addressing these converging risk factors for disease could not only prolong our lifespan but more importantly our 'healthspan', that is the years that we live in good health. As we can see from COVID-19, aging is a global problem. Worldwide, the mean age of the population keeps increasing and pathological aging, or aging in an unhealthy way, will put a huge burden on global healthcare systems. Reducing the length of time that elderly patients are ill may be an effective way of alleviating the aging-related burden on healthcare systems.
During these uncertain pandemic times, it's hard to know what the future will bring, but I'm excited to be back in the lab here at UAntwerp and to help develop new medicines!
---
Article written by Deborah Walter. Edited by Dr. Bronwen Martin