My name is Hanne Verswyvel and I'm a second year PhD student working on a joint project between the Center for Oncological Research (CORE) and the Plasma Lab for Applications in Sustainability and Medicine – ANTwerp (PLASMANT). My journey into research started at UAntwerp, where I completed the Bachelor and Master programmes of Biochemistry and Biotechnology. During my undergraduate years, I really enjoyed doing research and I decided to do a PhD.
My PhD project builds upon my Master's thesis and aims to elucidate the effects of 'non-thermal plasma', an emerging anti-cancer strategy, on the tumour microenvironment of head and neck squamous cell carcinoma. The ultimate goal is to enable rationally designed combination therapies for cancer treatment. I'm a cheerful, enthusiastic person and I've had a passion for science since a young age. Conducting a PhD is definitely a milestone and a stepping stone to my (further) career.
Despite years of intensive education at university, starting a PhD can feel like a great leap into the unknown. Thus, I've put together some useful tips and strategies that can help you to get started in an organised and confident way.
Scope out future lab opportunities
It can be advantageous to do your Master's thesis in the lab where you would like to do your PhD. This way, you will already become familiar with your future working environment. You will meet colleagues and you will learn how things are managed in that specific research group. Also, it's a good opportunity to show a potential supervisor your knowledge and skills. Actions speak louder than words!
Take time to familiarise yourself with your project and new environment
Invest time in reviewing the literature around your research topic and talk to your colleagues about their research. Ask lots of questions, both to your supervisor and to fellow PhD students, who are already further along in their trajectory. They will help you to orientate and integrate yourself more easily. Learn in which fields the research group has expertise and find a niche for yourself to benefit from the available knowledge and at the same time be inventive and an added value to your group. Also try to get involved in the daily routine of the laboratory. Ask whether there are some lab-related tasks or responsibilities that you can take care of. Engagement is always appreciated!
Set realistic goals
Be realistic and honest with yourself, your supervisor and your co-workers. Try to work out a list of realistic aims and intermediate goals. Steady work yields much more than hasty work! Also, take a step back now and again and reflect on how things are progressing. It is okay, and normal, not to be able to figure out everything from the start. A PhD is a learning process!
Communication is key
Clearly communicate with your supervisor. Everyone is different and thinks or works in their own way. Make sure to express your goals and needs (e.g. level of supervision) clearly. On the other hand, know what is asked and/or expected from you. Therefore, a basic working plan can help to prioritise one thing over the other and will give structure and focus to your work. Share uncertainties and don't be afraid to ask for help or feedback from more experienced fellow PhD students.
Brainstorming together can help immensely to concretise and finalise your ideas and experiments. Use group meetings and evaluation moments to discuss your work and progress, but also to report setbacks. Be honest if something went wrong or if you messed up an experiment. There is no shame in making mistakes. It is the nature of research that not everything will go according to your initial plan! Learn from such moments to become more experienced and to obtain new insights.
Present your research to a wide audience
Take initiative to present your research to a wide audience. You can start with regular lab meetings to get your first feedback and to gain some confidence. Then you should grab every opportunity to attend (inter)national conferences, to present posters and to give presentations. Although speaking to a large group of people can be very stressful, it is the ideal moment to learn how to communicate and respond in a scientific manner and to get feedback from an experienced audience. It is also an opportunity to network and to make contacts with the international scientific community, a key factor in research! The sooner you start, the more confident you will become and the more you will benefit from it.
Never stop learning
Besides conducting and communicating your research, a PhD is a great opportunity to participate in courses and workshops to further educate and develop yourself. UAntwerp offers a wide range of courses to help you successfully complete your PhD, and to also prepare you for your further career. Therefore, decide for yourself in which fields/topics you can use some extra support (e.g. time management, manuscript writing) and be open to learning new things.
Enjoy the PhD journey
Lastly, and probably most importantly, really enjoy your time as a PhD student! Doing a PhD is a unique experience that you will share with a close group of fellow PhD students and with friends. Take time to socialise, laugh and relax together, and to share your ups and downs. It is not just a regular job; it is a formational and inspiring journey!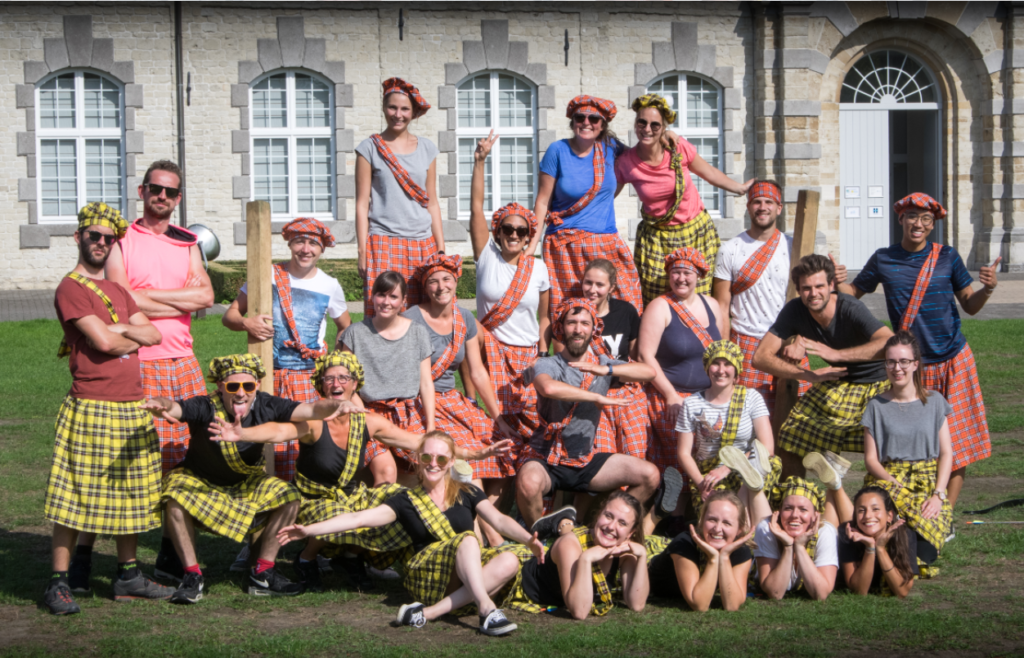 Article written by Hanne Verswyvel. Student Editor: Joris Van Meenen. Editor: Dr. Bronwen Martin