For Kamal Kharmach – alumnus, lecturer, entrepreneur and stand-up comedian, humor is crucial in corona times: "Laughing gives us a sense of control, it's an expression of a healthy society that can put things into perspective".
Kamal Kharmach has big dreams. He wants to change and improve society. Humor is not an goal as such, but a means to achieve his goals. Before he started his television career, he studied social-economic sciences, became an assistant for economics professor Jan Bouckaert and started a PhD.
The alumnus
"I've been fascinated by economics ever since I was a child, but I didn't see myself working in a traditional corporate context. As soon as I discovered the Social-Economic Sciences programme, I was sold: it was exactly what I was looking for.
I like being a generalist instead of a specialist.
I think social-economic sciences is one of the best studies at the university. Graduates are broadly educated and versatile. The multidisciplinary nature of the course has helped me a lot throughout life. I am able to understand thinking patterns of all kinds of stakeholders and analyze quantitative data at the same time."
The comedian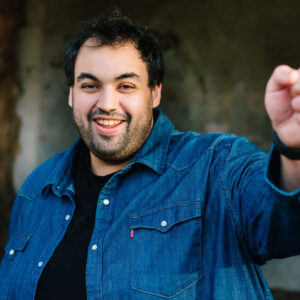 "During this year's end-of-year conference (eindejaarsconferentie), I will be more critical, more opinionated than ever. Some things that happened 2020 are unacceptable to me. Our Belgian politicians eased corona measures while other countries made them stricter. The situation for elderly people in residential care homes was inhumane at times. As an artist, for the first time I feel the need to speak up".
After all, humor is a form of free speech, and also an expression of a healthy society that can put things into perspective.
Humorists are excellent marketers. Humor and entrepreneurship are far from separate worlds. The essence of both is to create a certain emotion in a very diverse group of people. You have to know your target group, both as a comedian and as an entrepreneur.
The entrepreneur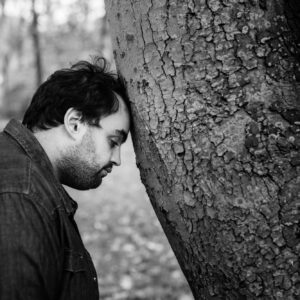 Kamal is an excellent example of that. One year after the launch, his Donutello business, is growing substantially. "I like the start-up vibe. Once everything runs as it should, I tend to get a bit bored".
"Even before the crisis I started setting up 'ghost kitchens' , restaurants without a physical location that run entirely on take away. The concept originated in London, is low risk and can offer a solution for the hospitality industry in these uncertain times. After all, you save money on rent, furnishing, staff, etc. Moreover, you are extremely flexible, because with a few clicks you can adjust your entire menu".
I rented a large industrial kitchen and gathered five brands that are prepared in the same kitchen. The food is easy to order, is quickly prepared and delivered with Deliveroo.
"I think the concept of ghost kitchens offers a lot of opportunities for entrepreneurs and for restaurants that, due to COVID, want to reduce their cost structure. I can imagine some catering entrepreneurs skipping the step of opening a real restaurant and immediately opt for a ghost kitchen. Especially because we are now so used to ordering food online".
The gamechanger
But Kamal has an even bigger ideals. He wants to help people, to make a difference.
"Sometimes people ask me if I don't want to go into politics, but I think I would get depressed. I'd care too much, and I'd want things to move faster than they do. At the moment, I can get things done faster with my comedy and media exposure"
In full lockdown, I tweeted that I was sorry that big foreign webshops like bol.com and Alibaba were the biggest winners of the situation. I wanted to encourage people to buy local.
"I got a call from bol.com who offered me a budget to organize free, accessible webinars with experts and teach small, self-employed owners how to set up their own web store. Now, consumers have the option to select Belgian products on bol.com. The Dutch webshop stills ask a commission fee but it's a step forward. And an interesting solution for small business owners who can't afford their own webstore. I feel like I've set something in motion."
Read more