On Thursday 29 April 2021, the Faculty of Business and Economics hosted its first ever online edition of the Business Update session 'Why sustainability is inevitable?'. The general consensus of the evening was not that we should ask ourselves if and why sustainability is inevitable, but that it simply already is! Stakeholder expectations are high, and sustainability is key for all businesses to create added-value and to ensure long-term success.
Review the keynotes
1. Sustalab, by Prof. Dr. Hans Verboven
Besides teaching several courses at the University of Antwerp, Prof. Dr. Hans Verboven also founded Sustalab, a start-up in which he, together with students and alumni, helps companies achieve sustainable growth and innovation. Over 1.000 organisations are already using the Sustatool, which was developed for the Flemish government. Do you want to be part of the game?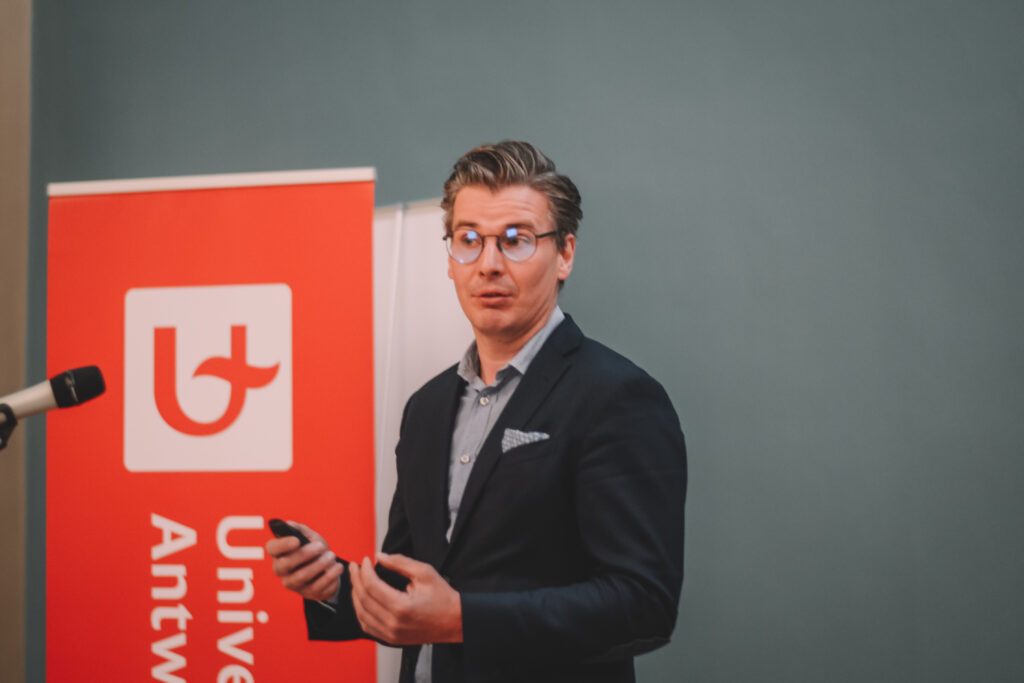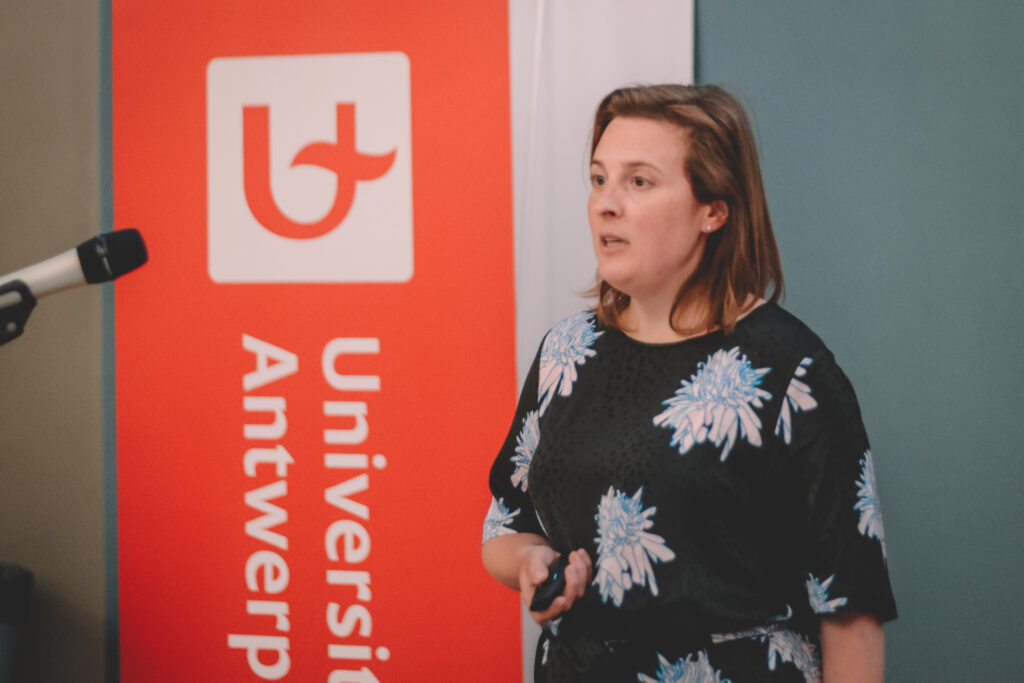 2. Keynote by Karen Bens
Business Engineering alumna Karen Bens works as Business Controller Sustainability at Atlas Copco. She believes sustainability is key to long-term success. With climate risks and stakeholder expectations increasing, Atlas Copco aims to up its climate ambition, stimulate innovation and encourage transformation in order to create a better tomorrow.
3. Keynote by Astrid Van Parys
Astrid Van Parys is CSR Manager and head of the sustainability team at Colruyt Group. Besides that, she is also in the Board of Directors of CIFAL Flanders. As a retailer, Colruyt's mission is to create sustainable added value through value-driven craftsmanship, and Astrid illustrated this by presenting three interesting real-life cases.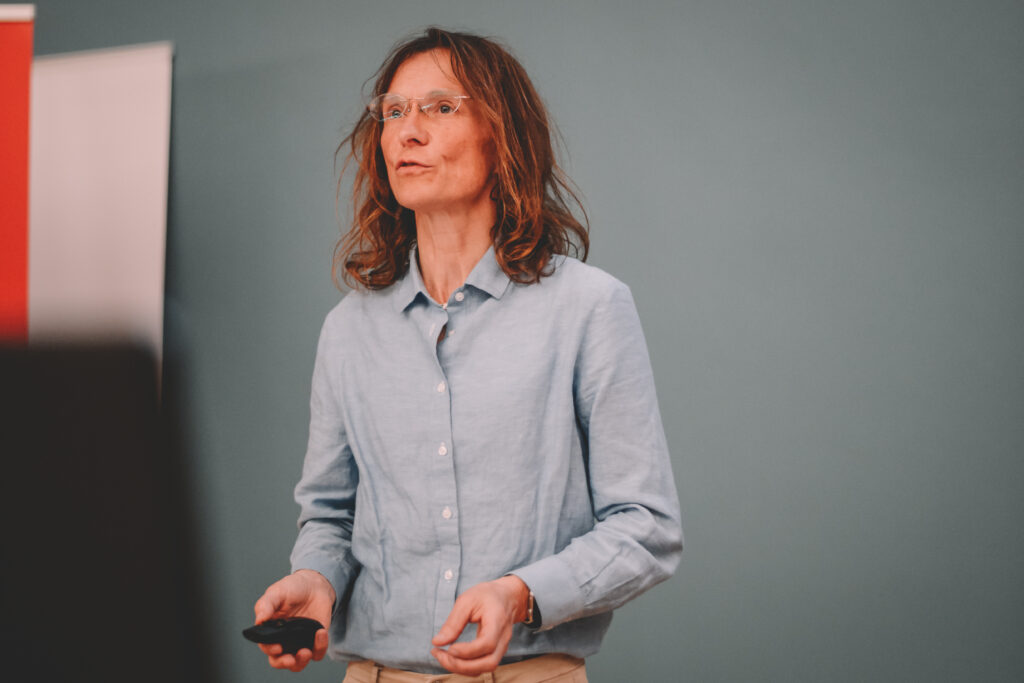 4. The role of the university towards sustainability solutions by vice-rector Silvia Lenaerts
Vice-rector of Development and Valorisation Prof. Dr. Silvia Lenaerts is the founder of DuEL, Sustainable Energy, Air and Water Technology, and is part of the Antwerp Partnership for Sustainability. Her message was clear: leave out the question mark, sustainability is inevitable and as a university, we have to take our responsibility.
5. Closing remarks by Prof. Dr. Koen Vandenbempt
Dean of the Faculty of Business and Economics, Prof. Dr. Koen Vandenbempt, gave the closing remarks and shared insights into what the faculty does to put its most sustainable foot forward, both on a research and an educational level.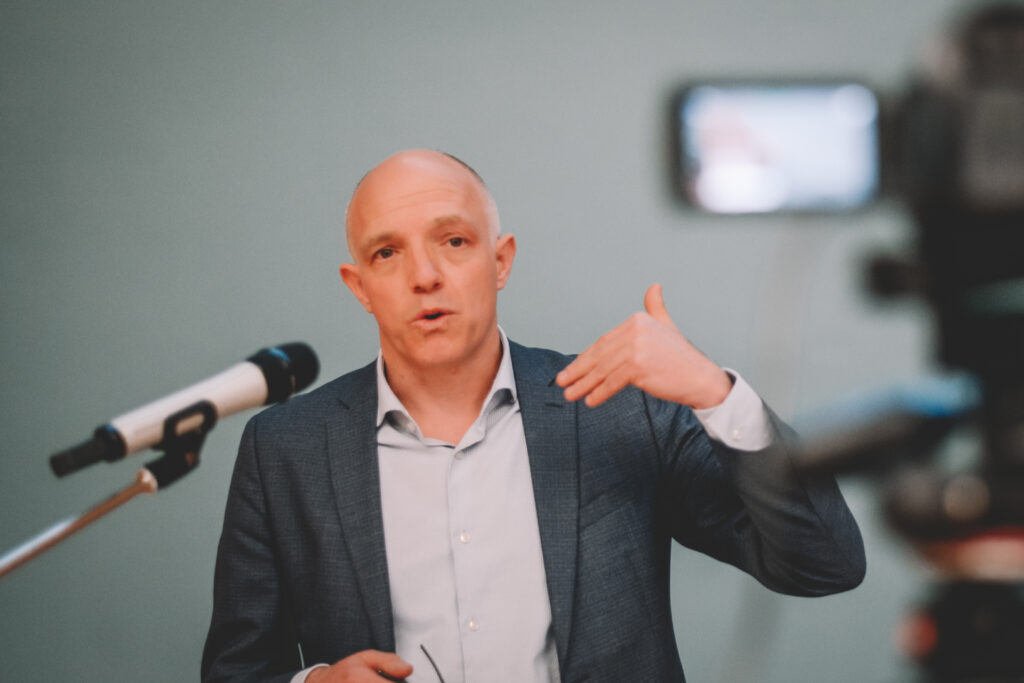 More to come
The faculty has been organising Business Update sessions for several years now, discussing topics that are current, actual and relevant for alumni, students and professionals in general.
The next edition will be hosted in the Fall of 2021, hopefully on campus followed by an extensive networking reception. Make sure to check the UAntwerp website frequently for more updates.