Maritime transport is an extremely important transport mode for international trade. It is crucial that the maritime chain is not unnecessary disrupted because of a crisis like the Corona pandemic. Transport economist Christa Sys offers her analysis of the situation.
"Every night at 8 PM, my neighbors and I applaud the" heroes working
in (mental) healthcare". As a transport economist, I add some extra
applause for the heroes of transport and logistics: dock workers,
professional drivers, train drivers, inland shipping companies, logistics
warehouse workers, and the 1.3 million seafarers. After all, maritime
transport is particularly important for international trade."
Prof. Christa Sys
The maritime origin of 'Quarantine'
Everyone is talking about 'quarantine'. However, few know this word originates from maritime transport. In the 14th century, the Italian trading cities wanted to protect themselves against contamination. Vessels from contaminated areas (plague, cholera) had to anchor in Italian ports for 40 days (quaranta giorni). Similar to the situation in the 14th century, cruise ships (Japan, Egypt, Belgium…) are now also quarantined during the corona crisis. In addition, some port authorities (e.g. Singapore) applied strict quarantine regulations to all ships from China, and some shipping companies no longer want to sail to certain countries (e.g. Italy).
Bigger impact than financial crisis
It is still too early to gain insight into the proportions of the economic
impact of the corona crisis. What is certain, however, is that this crisis can
be of a different order than the SARS epidemic in 2003 and the financial economic
crisis in 2008. 
In contrast to the financial crisis, the corona virus has an impact on both
supply and demand. Depending on the disruption of the economy (for
example, the number of bankruptcies), the economy will recover in 2021
(according to IMF) or in 2023 (according to the OECD).
"Everything depends on how fast we get the virus under control. If
we succeed in the second quarter, a quick recovery will follow. At the
moment, however, it does not seem likely."
Operational challenges
There is no such thing as 'the' maritime sector. It is a sector with different
segments, the largest ones being dry bulk (43%), liquid bulk (31%) and
container liner shipping (13%). Immediately tangible for shipping companies in all market segments are the operational challenges:
Crew: postponement of crew changes;
Sailing routes: decrease in port calls;
Ship maintenance: shipping companies lose money on ships that are moored while waiting for maintenance;
Shipbuilding: it is currently not possible to visit shipyards;
Ship dismantling: decrease in labor on the scrapping market?
Other problems are linked to the uncertain evolution of freight rates ‐ the
main source of income for the shipping companies ‐ and reduced activity.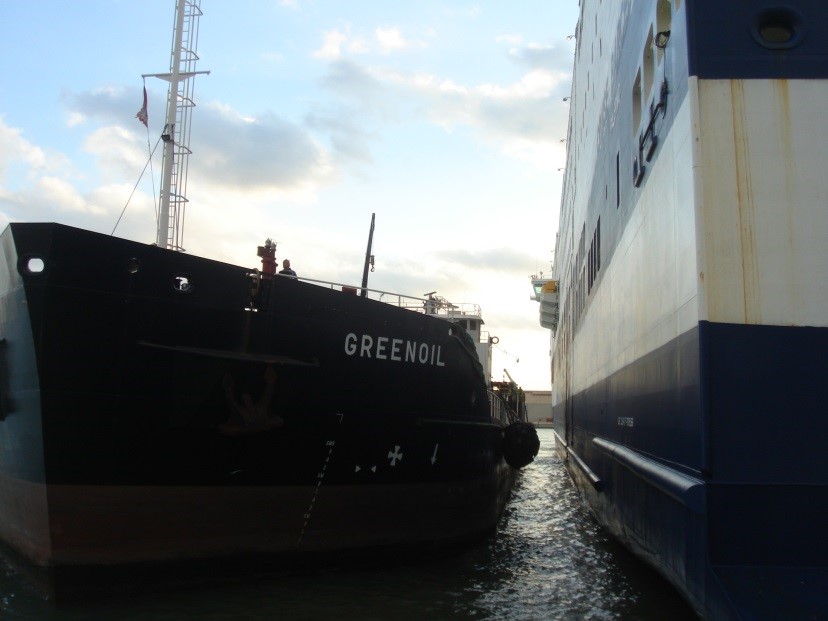 Low oil prices have increased the demand for (super) tankers for crude oil enormously in the short term, and the corona crisis will also further disrupt the market. In the long‐term, demand for crude oil will slow down due to lower economic activity (± 25% decline in domestic oil consumption) and cancellations of air travel (kerosene).
Shipping companies active in the LNG (Liquefied Natural Gas) market are confronted with closing ports in countries such as India and Pakistan.
Dry bulk is a fragmented market, both in terms of supply and demand. The largest ships are faced with low demand for iron ore, while the smaller ships ‐ which transport raw materials such as grain, rice, sugar (food industry) and cement (construction sector) ‐ are always under pressure in times of weak economic growth.
Initially, the impact on container shipping was less tangible, but by now the demand for containers has also decreased due to the rapidly changing market situation (lockdowns).
"Shipping companies with financial reserves will be able to cope. Others will suffer or might not overcome this."
Impact on the Port of Antwerp
Belgium is an open economy with several very important ports. Our country mainly trades with European countries such as France, Germany, the Netherlands and Italy (respectively 6.2%, 5.6%, 4.0% and 2.4% of added value). The traffic in the ports of Antwerp and Zeebrugge also largely consists of European destinations, followed by traffic to and from Asia. In 2019, according to the FPS Economy, the Chinese market accounted for 1.8% and 2.8% of total Belgian exports and imports, respectively.
The port of Antwerp has the advantage that it plays a prominent role in the so‐called "continuous sector" or chemical sector, that still operates 24/7. Recently, our port terminals experienced even higher cargo volumes, but they will soon be confronted with unpredictable flows and extreme demand peaks (including storage).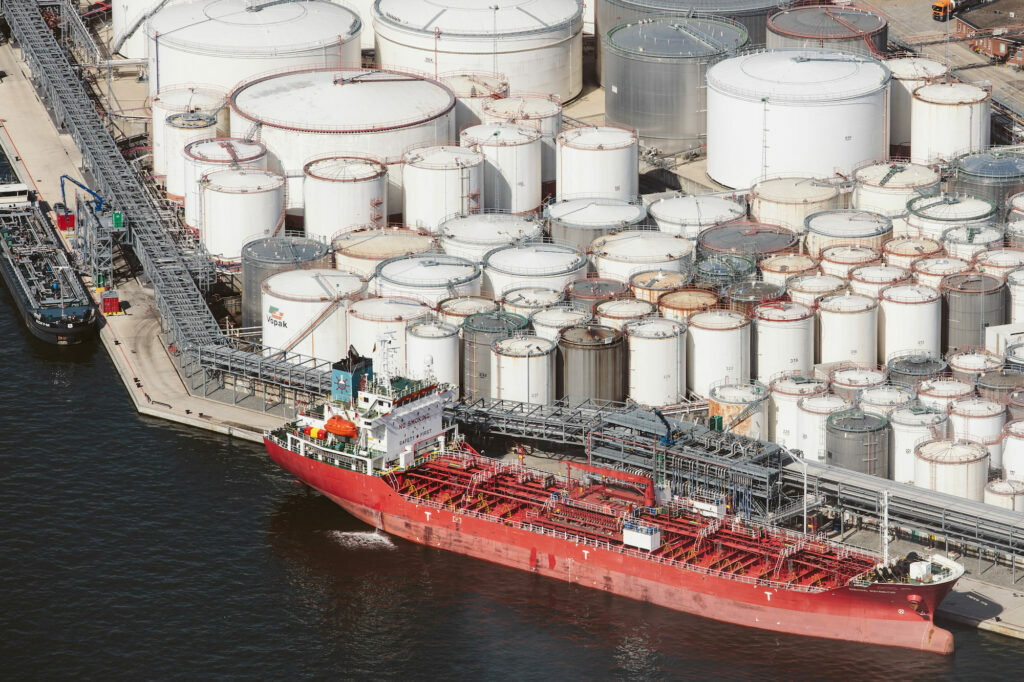 "In the medium to long term, the Belgian ports too will experience a decline in activity."
Do we need to reevaluate the trade with China?
It is certain that the shipping landscape will change. It is increasingly rumored that a long‐term economic disruption may eventually lead to various industries, including shipping, reflecting on over‐reliance on one country or continent, and perhaps considering relocating some activities outside of China. Will the corona crisis act as an eye opener?
More information about the research activities of Christa Sys and her colleagues can be found on the web page of C‐MAT ‐ Center for Maritime & Air Transport Management.