To finish the 8th edition of our International Week on Sustainability, the Faculty of Business and Economics organised an online CEO debate with 5 captains of industry, for the participating students of the I-Week 2021 (coming from 24 different nationalities and 4 different continents).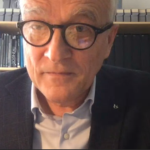 During his introduction prof. Herman Van Goethem (Rector of University of Antwerp) highlighted the importance of the reflection about how the world should look like tomorrow. He also expressed his appreciation for prof. Rudy Martens: "Rudy Martens was a passionate visionary when he set up this course on sustainability in 2014. I hope that all the international students who are participating today have a 'Rudy Martens' at their university, who helps them reflect and debate on the issues of tomorrow."
Prof. Luc Van Liedekerke was the moderator of the CEO debate: "It is really important that CEOs talk directly to students."
The students who were participating in the I-Week 2021 could submit questions in advance.
Does the Covid-19 situation make it harder for companies to pursue their environmental sustainability goals?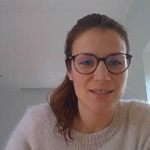 Marie Delvaulx (Network director at The Shift): "No, Covid doesn't stop the drive to accelerate sustainability. We need to act even faster. We argued for many years about why sustainability was needed. That is no longer an issue. Now, it is time to talk on how we should do this. And how we can accelerate it. Of course, many companies are experiencing difficulties in surviving financially, but the crisis had let many organizations to rethink their business and sustainability. Partnerships and co-creation are opportunities given by the corona crisis."
UAntwerp alumnus Jacques Vandermeiren (CEO at Port of Antwerp Bruges): "Sustainability is more than ever important in the strategy and the heart of companies. Covid will accelerate the train to more sustainability in Europe. For our port community and the chemical industry, now is the moment to make the transition to make a more sustainable industry. When I look around at the port of Antwerp, I see great cooperation recently. The sustainability agenda is more important than ever, everywhere."
Do you think the bonuses of CEO's (which are very high) are in line with a sustainable world? Do you think it will change soon?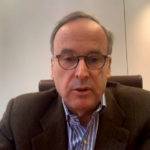 Thomas Leysen (Chairman of Umicore and Mediahuis): "I don't think bonuses cannot be matched with sustainability. The targets have to be right, that's key. You have to make sure that the reward system is well designed and that it rewards the right things. Long term financial performance results must be measured instead of financial short-term results. Also remuneration targets for non-financial indicators have to be set up, like strategic parameters and stakeholder satisfaction."
Do you think that customers will be more inclined in the future to shop local ('support your locals') after the corona crisis or have people become even more used to shopping online?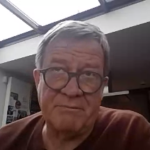 Wouter Torfs (CEO at Schoenen Torfs): "I totally agree that there is a tension between the digitalisation of the economy, and the fact that people are buying from abroad. Covid has accelerated that evolution. Our shops were closed for three months in 2020. That meant a big loss for our company. At that moment, people had to buy their stuff on the internet. But the minority realizes that if you buy something at big internet companies like Zalando and Amazon, there are no taxes paid in Belgium and no jobs are created in our region. That is the reason why I started the campaign '#kooplokaal' with some other Belgian retailers. On the level of consciousness, the message was understood. There was also a lot of attention in the Belgian press for the campaign. But we still noticed that there is a large spread between the politically correct citizen (who says "yes, I should buy local") and the economic customer who still looks for the lowest price online. Some customers still seem to underestimate the impact of a shorter supply chain on their carbon footprint."
What was for BASF the hardest obstacle you had to overcome when integrating water circularity in your company? (Quality regulations, costs, …?)
Jan Remeysen (CEO at BASF Antwerp): "The driving force in sustainability is a balance between costs and ecology. To produce more ecologically, can at the same time be better for your financial position, as well as for the climate. It is not a black or white story. You have to focus on the financial, social and ecological position of your company."
The Port of Antwerp, for example, is located on borders of protected natural areas or residential areas. How do companies deal with this constraint while there is an increase in e-commerce, globalization and expansion? (Did COVID-19 have an effect on this trade-off?)
Jacques Vandermeiren: "We have to find a balance. Luckily for us, many employees of the Port of Antwerp live nearby, therefore the region knows the value of the port also in terms of employment. It is a real challenge to develop a sustainability growth agenda in this country. In Bruges, there is a little bit more space to grow than in Antwerp. In general, our country is already very dense. Not only for a port it is difficult to expand, it is also complex to build soccer stadiums, shopping centers and even wind turbines. In Belgium, open communication and stakeholder involvement are very important. We involve our stakeholders from day one in an open discussion."
How do you stimulate your employees to act greener? (Going to work by bike, no plastic bottles at work,…)
Marie Delvaulx: "It is important that your employees understand why a company is working on sustainability. You have to make it very concrete and invite them to discover on how the can contribute themselves. When your employees have the feeling to be part of the change, they will be your best ambassadors."
Wouter Torfs: "For example, we adjusted our car policy this year: those colleagues who still want a company car can only choose from electric cars. In addition, we launched a programme with electric bikes. We know that most of the store vendors live less than 10 minutes from the store, they can come by bike without any problem."
Jan Remeysen: "At BASF, we almost copied Wouters idea. Biking is good for the health of our employees. Besides, everyone knows in the Antwerp region it's not a bad idea to do things by bike."
Jacques Vandermeiren: "At the port, we had a lot of workshops on what sustainability means for us as team. We used the Sustainable Development Goals. To give an example: we collected old computers from our employees, cleaned them and donated them to schools. That is a concrete action on how we implement one of the SDG's."
We all know that sustainability costs money for the firm, how do you compete with companies that don't invest in it and can produce cheaper?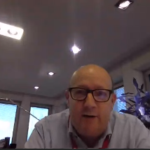 Jan Remeysen: "It is a challenge. We should not generalise, saying that China is not engaged in sustainability. For example, China sells more electric cars in percentage terms than Europe. However, in some sectors and domains, regulation and policies in China (and other places in the world) are less strict. In that case, you can do two things:
Try to change behaviours of your compititors.
Unfortunately, that is almost never realistic.
Work on your customers.
For example: At Umicore, we have strict policies about which cobalt we buy in Congo. Therefore, our Chinese competitors usually purchase at a cheaper rate. We are trying to educate our end customers (e.g., car manufacturers) on that. They have to give more attention to their total supply chain. It is a process that takes time, because the Chinese firms also say that they have 'ethical Cobalt', and it has lost some business for Umicore. But in the long term, it will be the best choice. It is an investment in sustainability that will not pay-off from day one.
The transformation is not only the task of the producer. Also the willingness-to-pay for a more sustainable product is important."
Wouter Torfs: "Of couse, I struggle with that as well. We should be honest. Many of the shoes we sell are made of leather and come from far away. It is a challenge, because we cannot say that we will not sell Adidas and Puma anymore. It is a balance between selling products that customers want to buy, and working as sustainable as possible."
Marie Delvaulx: "It is important to focus not only on the financial impact, when you develop a product. Also the social and environmental impact should be taken into account. A recycled product has a lot of positive impact, but that is almost never included in the financial value attributed to a product."
Thomas Leysen: "Therefore, it is important to make it clear to your customer how sustainable a product is. When you claim sustainability as a marketing asset, than you really have to make sure that you are completely accurate and honest."
Jan Remeysen: "The worst thing is to try to be sustainable, but only do greenwashing."
Jacques Vandermeiren: "Ports are important. We are a small country with a huge port. It is more than a regional port, same for Rotterdam. The port of Antwerp is important for whole Europe. It is still the first port of France. The biggest container carriers in the world like the competition between ports. From that point of view, Rotterdam is a competitor. However, when it comes to climate challenges, we have to join forces. That is what we do when it comes to Carbon Capture and Storage. One of the projects is to connect the ports of Antwerp and Rotterdam with pipelines to release less CO² into the atmosphere. For some goods and services, Antwerp and Rotterdam are competitors. To create the climate neutrality – where Europe wants to go to in 2050 – we are partners."
Do you think ethics and tax planning should also be considered a part of a company's sustainability strategy?
Thomas Leysen: "At one point, a company should use the tax laws and minimize taxes, for its shareholders. You cannot expect a company to voluntary pay more than is needed. But you should expect them not to make constructions and do exercises to pay as least taxes as possible. Umicore pays 26% of its profits to taxes. I think the biggest issue at this moment are the tech companies. An industry plant is localized somewhere, you can see the production buildings. The 'googles of this world' can do all their work for Belgium abroad."
Jan Remeysen: "We have to compete on a global level, with European, Azian, American … companies. So we need the same boundary conditions. Taxes are part of it. If they are not the same for everyone, governments need to understand that they impact the global competition power."
Wouter Torfs: "I believe that a sustainable company acts like a responsible civilian. A responsible civilian is paying taxes, so our company does too."
Do you feel more pressure from competitors or the government to invest more in sustainability?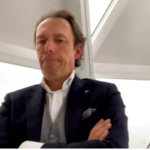 Jacques Vandermeiren: "There are different reasons to invest in sustainability, but there is no bad reason. The goal is important. For some companies, e.g. family businesses like Torfs and Colruyt, long-term thinking and sustainability is part of their DNA. For other organisations, it is more the pressure of competitors. Yet others have to be forced by the government. You have all kinds of companies. However, companies are not there for ever, the lifetime of companies is shortening. I believe that if you want to survive as a company with a powerful position in your industry, your agility and ability to deal with transitions, is important. Not being sustainable as company, is a direct way to disappear. You have to be it. There is no reason not to become sustainable as a company."
Thomas Leysen: "The pressure to invest more in sustainability can come from all directions. There is pressure from employees, competitors, clients, … it is a mix of things. If you can be the first with more sustainable products and unique solutions, you can have a huge opportunity."
Jan Remeysen: "At BASF, in the last few years we observed a good evolution: young potentials from universities actively ask during job interviews about our sustainability approach. They don't just want to hear a clear story line, they ask for real examples. We need that kind of people. It is not a pressure, it is a highly appreciated opportunity."
Marie Delvaulx: "There is a clear evolution in the strategies on sustainability of organisations. In the past, they implemented it sometimes only for marketing or employer branding reasons. More and more, it is becoming really part of the core business strategy of organisations. If you are not 'walking the talk', the best young graduates might leave your company after a couple of months after you recruited them."
What is difficult to reach a (specific) goal? Why does it sometimes go wrong?
Thomas Leysen: "You have to take some risks, and sometimes stick your neck out. Sometimes you exceed your targets, and you are surprising yourself. And sometimes it fails. For sustainability, just like for so many other things, you have to work hard. In that aspect, sustainability projects are not substantially different to other types of projects."
Marie Delvaulx: "However, for sustainability projects, it is usually more complex to make the business case and to measure the contribution."
How do you see sustainability in 20 years?
Jacques Vandermeiren: "I believe the next decade, will be one of the decades with a lot of changes in the way we consume, live, work and travel. Hopefully, we will still live in one of the finest regions of the world. And I hope that Belgian and European companies will be a driving force in the transition to become a more sustainable, green, clean and healthy world. That role should not be played only by American and Chinese organisations. I hope that the students in the audience are aware that Antwerp really is a place where you can innovate. You don't necessarily have to go to America or China. We have powerful companies in Belgium, and I hope it will continue to do so for a very long time."
More about the International Week on Sustainability