On the third day of the I-week on Sustainability, students got the opportunity to attend a keynote session from Philippe Weiler, Head of Sustainability at LIDL. 
Philippe has been a speaker in the I-week for several editions, because of his strong vision on sustainability for retailers. Just last week, his efforts have  been recognized with the award of CSR professional of the year 2020.
During this years keynote, he provided answers to the following questions:
How do you match discount with sustainability?
Can you offer fresh and sustainable fruit & vegetables at a low price?
How do you run a 360° strategy with just 2 full time people?
Which stakeholders do you consult and involve in your strategy?
And how do you define what sustainable is? Should a retailer still give a choice to the customer when it comes to sustainability?
The Coca-Cola case
Some 20 years ago, Philippe worked at WWF and conducted a project together with Coca-Cola to help reduce their ecological footprint. An initial study showed that it took 5L of water to produce 1L of Coca-Cola. The company took measures and was able to reduce the footprint to 2.5L of water. However, that number proved to be an underestimate, as they were neglecting the supply chain outside of their company and the commodity with the biggest impact: sugar cane (a water thirsty crop grown in water scarce areas).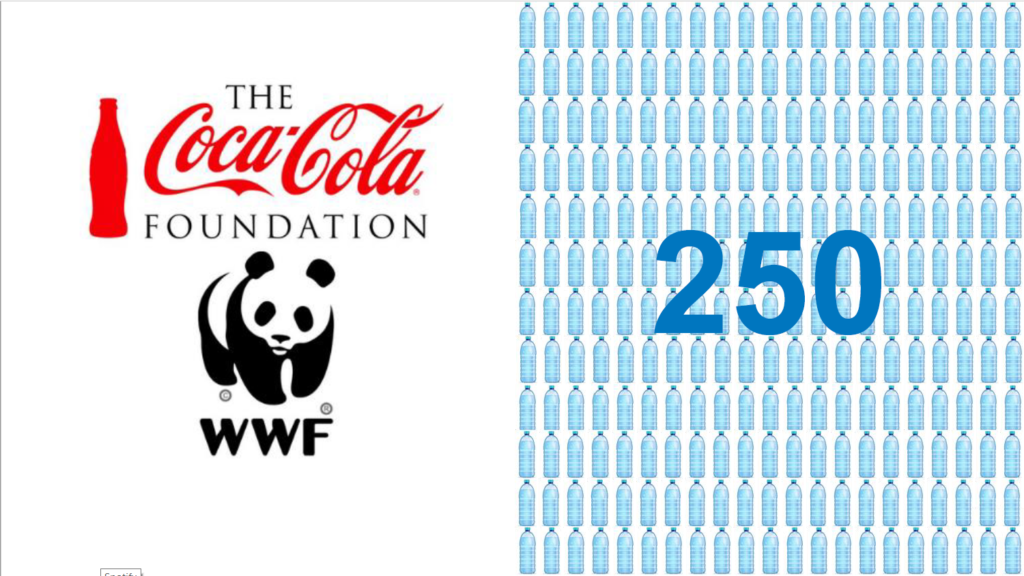 A full lifecycle assessment by a Dutch university eventually showed that for 1L of Coca-Cola, you need 250L of water. This case shaped Philippe's vision on sustainability in his next steps at Lidl.
"When I started working at LIDL, I noticed there was no real framework when it came to sustainability. At that point, we decided the company needed a vision on sustainability so that decision makers would have all the tools to take the right actions. And we did so in 3 specific steps."
Step 1. build a strategy with concrete goals
Philippe's strategy is built upon 5 pillars: assortment, employees, society, business partners and environment. Around these 5 pillars, he determined 50 smart targets (specific, measurable, attainable, relevant & time-based). Some examples of these smart targets were the SDGs, food waste, animal welfare, circular economy, etc.
Philippe then invited 50 employees from within the company to take ownership for one of these goals. That person was considered responsible for the implementation of a specific action plan.
"Those 50 people all own one part of our sustainability puzzle at LIDL."
Step 2. develop a strategy in collaboration with stakeholder
"Be open to your stakeholders, that way you can achieve the most progress"
They invited academics, people from NGOs, suppliers, etc. to brainstorm about what they could do better. The feedback ended up to be very constructive because all parties involved were open and transparent.
Step 3. Implement the strategy
"The final step is to implement the strategy, and that is often one of the biggest challenges. However,  dare to put your ambition high enough! You have the right tools to make a difference."
Philippe gave several  examples of this:
LIDL tomatoes are sustainably grown with rainwater, using renewable energy. The supply chain is also very short, which demonstrates that sustainablilty and low cost can go hand in hand.
LIDL also created their own 'Way to go' chocolate bar that goes beyond Fairtrade and aims to improve the living situation of local farmers in Ghana.
"In conclusion, you need to dream, you need to push to make things happen. You probably won't win every battle but it is possible to have an impact."
Stay tuned for more interesting keynotes from the International Week on Sustainability, organised by the Faculty of Business and Economics.