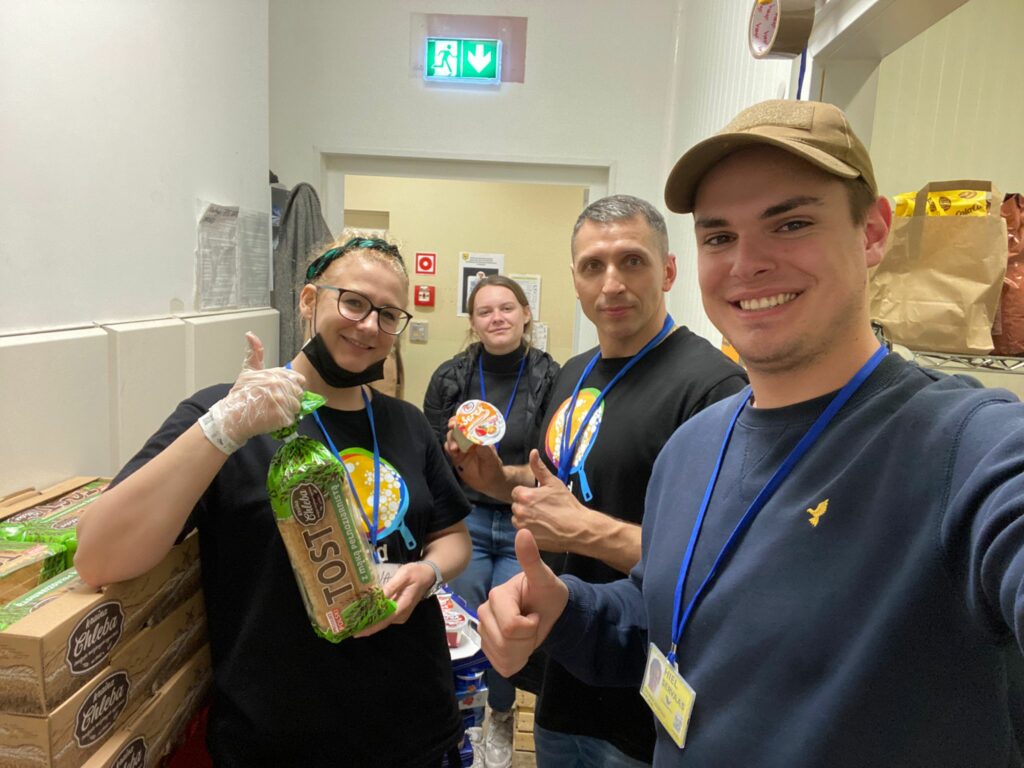 Servaas Hiel and Silke Schuerewegen traveled to Poland together to provide help for Ukrainian refugees. Servaas is currently doing a bridging programme in Biomedical Sciences at the University of Antwerp, and after that he plans to do a Master in Tropical Diseases. Silke is currently an undergraduate student at the Karel de Grote Hogeschool and she is studying Medical Laboratory Techniques. For the past two weeks Servaas and Silke have been in Przemyśl, Poland to assist the local aid organizations with medical and administrative tasks.
Before Servaas and Silke decided to leave for Poland, they were planning to go on a skiing holiday together. But after seeing the devastating impact of the war in Ukraine, they decided that they wanted to go and help the Ukrainian refugees in Poland. Together, they set-up a GoFundMe fundraising initiative to collect donations so that they could purchase specialized medical material for a field hospital in Ukraine and for the refugee center at the Polish-Ukraine border.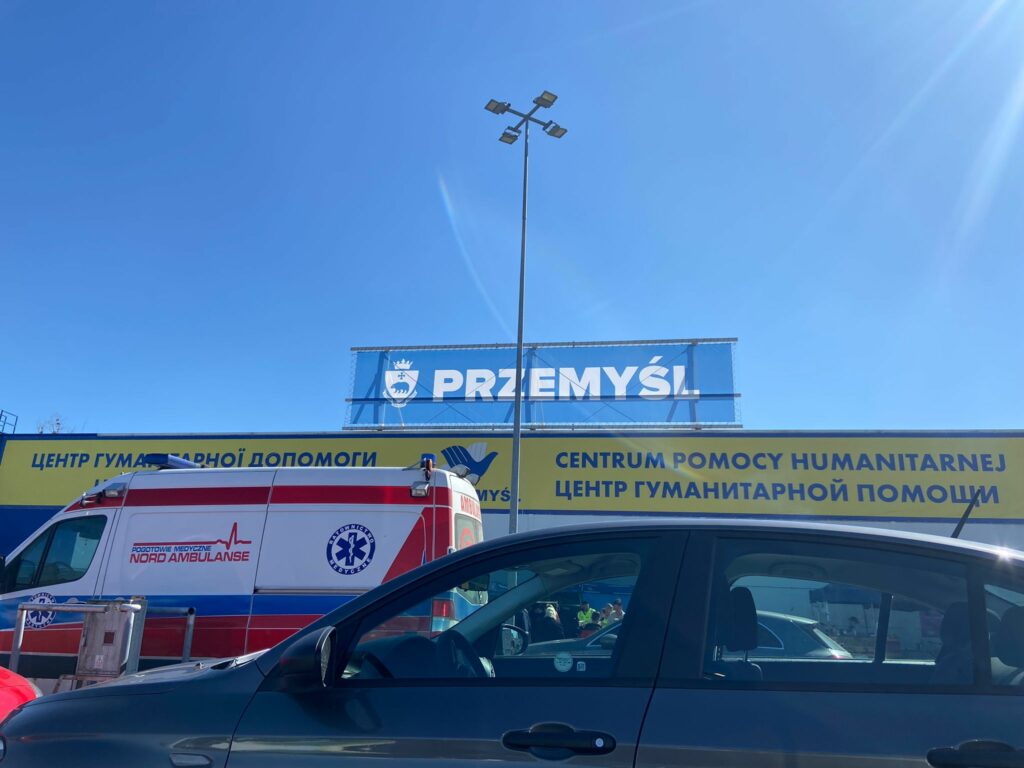 With these funds they were able to buy over 10,000 items, ranging from Israeli bandages to strong painkillers. Using these items they made 200 first aid kits or iFAKs, for both military and civilian use in the Ukraine. 100 of these were transported to a warehouse for distribution and transport to the Ukraine, together with 2 boxes of various medical materials and painkillers.
The rest of the medical goods were sent to the refugee center in Przemyśl, which was set up in an old shopping center. Here, the refugees arrived from Medyka, they then got registered as a refugee and they were then able to get transportation to different countries, such as Belgium, The Netherlands, and Austria. Volunteers from most European countries were present, and Silke and Servaas were responsible for organizing transportation to Belgium, The Netherlands and Austria.
Even though the task seemed simple, Servaas and Silke had to overcome some challenges. First and foremost, there was a huge language barrier as neither Servaas or Silke speak Ukrainian or Russian. So they worked together with a translator, Dima, who came from Kyiv and who was now volunteering at the refugee center. So together with Dima, they arranged transportation for the refugees to different refugee centers or family members. Each day they helped approximately 150 refugees register at the sign-in desk and then helped them with obtaining transportation and housing.
There was now more medical support present than at the beginning of the refugee crisis in Przemyśl, and together with the Croce Rossa Italiana or CRI they helped with medical and administrative work to aid as many families as they could. Most people crossing the border had already received some basic medical assistance. The occasional medical emergencies that were taken care of at the border crossing were people in a critical state with wounds and amputations due to mines and artillery cluster shells.
The devasting effects of this war on Ukrainian civilians became all too clear to Silke and Servaas when they saw photos of train stations and refugee humanitarian corridors that had been bombed. "The stories we heard and photos we saw showed the brutality of this war against the local population. Most of the local Ukrainian people had seen or heard the war taking place and were in shock", explain Servaas and Silke.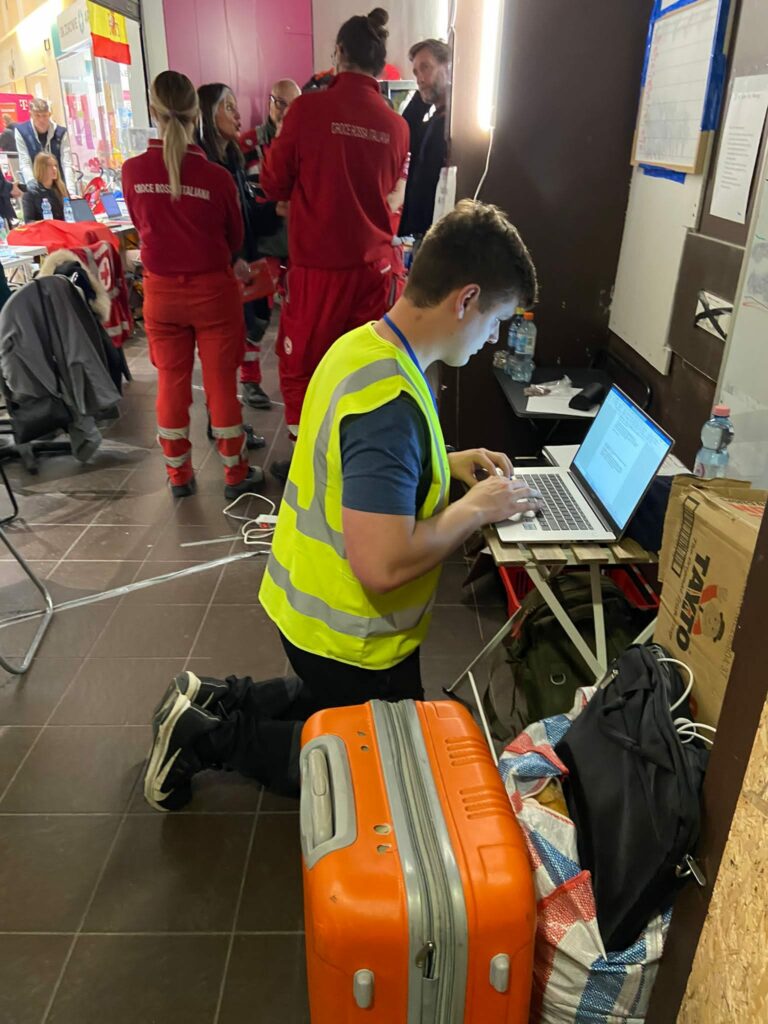 The daily life in the refugee center was one of a lot of organization, starting from 7 in the morning until 9 or 10 in the evening. The refugee center volunteers primarily had contact with all the other volunteers and drivers and worked on arranging transportation for refugees, donations for food and medical material, and answering questions from refugees.
On a daily basis, food donations were collected for the refugee center. Primarily fruit, bread, yoghurt and drinks were a priority as they only got certain items once a week. Volunteers also went to a nearby store to buy fruit, bread and yoghurt for the center. These goods were supplied directly to the makeshift restaurant that World Central Kitchen had made inside the center to feed all the refugees and volunteers.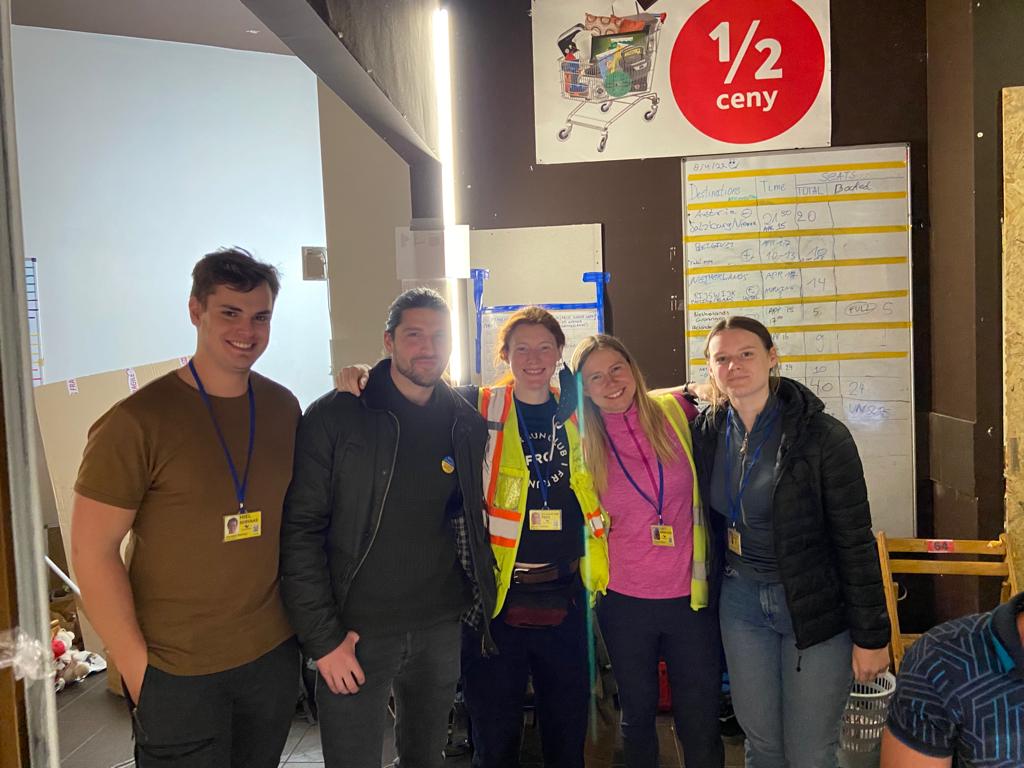 Servaas and Silke managed to help more than 1000 refugees with transportation directly to The Netherlands, Belgium and Austria. "Certain refugees have remained close to my heart ever since I registered them" Servaas explains. "For example, Gratas is a minor who fled together with his girlfriend and would like to become a farmer in The Netherlands. After 4 days of continued talks with him, we managed to find him a family in Groningen and he's happy there. After my final exams, I'll go to Groningen to visit him, and we'll stay in touch via Telegram until we see each other again."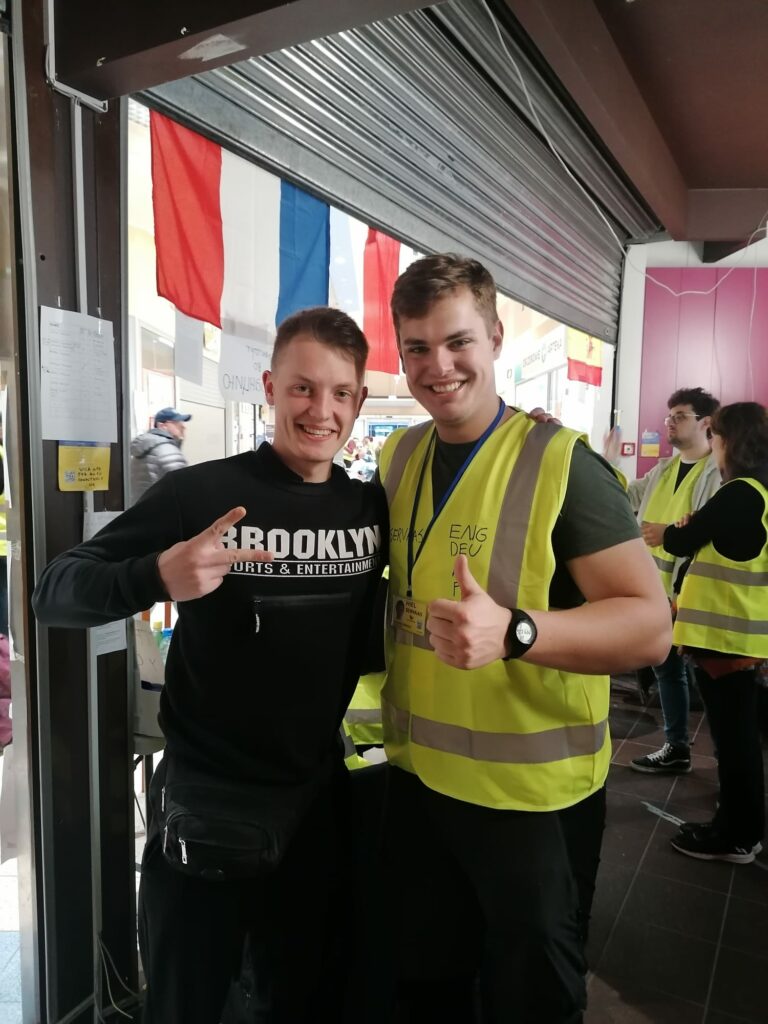 Silke mentions: "What I will remember the most is all the people and refugees that we met. They were so grateful for our help and were so happy that we could arrange transportation for them".
Both Servaas and Silke are now safely back in Belgium, resting from their adventure and long 16 hour drive.
---
Article written by Servaas Hiel and Silke Schuerewegen. Edited by Dr. Bronwen Martin.