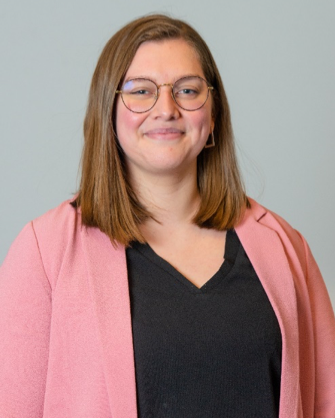 I'm Matisse Verboven and I obtained my Master in Biomedical Sciences; Neurosciences in 2019 from UAntwerp. In January 2019, in my final year as a Biomedical student, I started searching through job vacancies. At that time, I was still unsure about exactly which job I wanted to do and I looked through a wide range of job listings, from Clinical Research Associate to Product Engineer in pharmaceutical companies. Each time I came across a vacancy that looked really interesting to me, I noticed that I lacked some of the skills that were required for that job as they were not related to science (strategic knowledge, financial knowledge, supply chain management etc).
After much thought, and weighing up different options, I decided to pursue a Master in Management at the Antwerp Management School (AMS). I was interested in the business aspects of Biomedical Sciences. I wanted to further develop my leadership skills and I was also interested in learning more about the financial aspects of running a Bioscience or Biotech business.
I felt that a practice-oriented management training that focuses on acquiring management knowledge, practical management skills, management styles and the internal functioning of a company would bring me a step closer to getting my dream job.
During my training at AMS, I not only gained many new skills and knowledge, but I also learned a lot about my personality. The Master in Management is a very broad programme. It covers topics such as 'Financial Management & Accounting', 'Marketing & Sales', 'Global Leadership Skills', and 'Innovation Management'.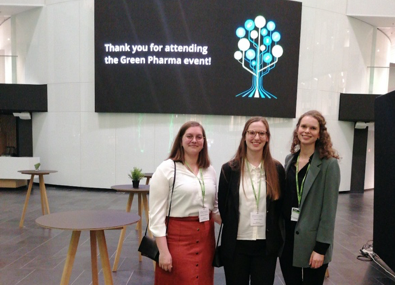 The training was hands-on and I had many opportunities to apply my theoretical knowledge to real life situations. I organized events, participated in a career fair to broaden my professional network and created a project based on sustainability. Through structural feedback, I got to learn how people perceive me when they first meet me, and also how I come across in a professional context. During different types of events, I came into contact with companies and people from all over the world, which enriched my cultural knowledge. Also, the AMS Student Council organized various events, where all the AMS Master's students could meet each other and have fun together.
There were also a lot of events organized by businesses so that we could get to know them. From biking through Antwerp, to solving a business case and eating pizza together with consultants, we got to experience all these types of events at AMS. Besides lectures, we also took part in workshops on topics such as 'effective meetings' and 'resilience'. There was also a one-week Consulting Skills Bootcamp, where we learned concrete and practical skills that we can use in a competitive environment. These ranged from consulting skills, problem finding & solving, to influencing and structuring solutions. Various companies, such as EY, McKinsey & Company and Arthur D. Little, taught and helped us throughout the week and gave us input on the final presentation of our business case.
In terms of general classes, the main difference between UAntwerp and AMS is the close relationship between students and professors. At AMS, classes are much smaller and therefore your professors are always there to help you and give you feedback whenever you want. During my training at AMS, I developed and grew both on a personal and professional level. I have learnt many new skills, made new contacts, and this extra year of training was definitely worth it. I feel that I now have the necessary skills to get the job that I really want.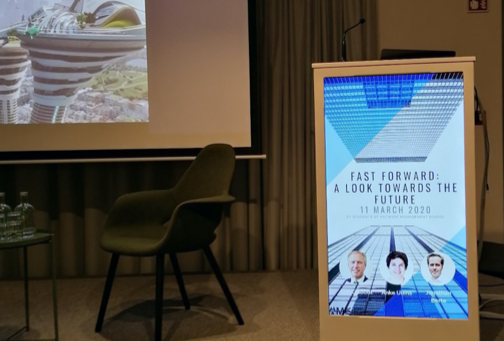 I'd like to finish with a word of advice for graduating students. You are in control of your career and you will have to make the decisions on what to do. Don't worry, your first job probably won't be your last. Look at your interests and things that you enjoy doing, search for a job or additional training opportunities that align with those things. Also, make sure to talk to people who have done the things you are interested in doing, as this will really help you progress in your chosen career path. Good luck!
Article written by Matisse Verboven. Student editor: Jolien Hendrix. Editor: Dr. Bronwen Martin