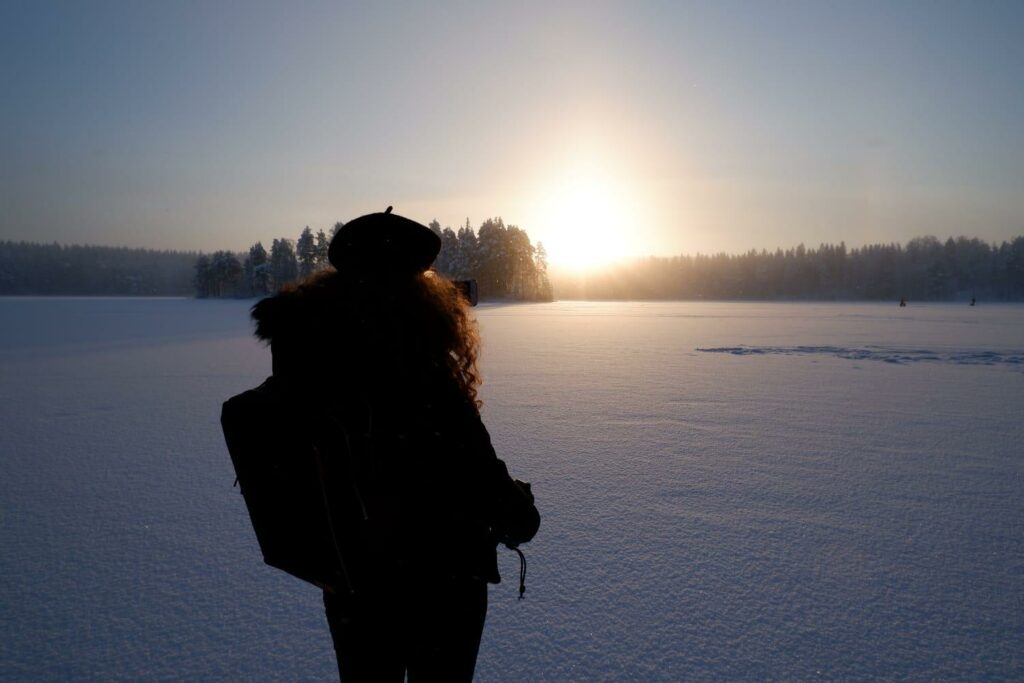 Hi! My name is Michelle Zurek, I'm 27 years old, originally from Germany and I study Biomedical Sciences at the University of Antwerp. Last year, I won the ActUA prize which is awarded by the UAntwerp Service Council. This prize supports personal development through an internship abroad at one of the partner institutions of the Young Universities for the Future of Europe (YUFE) alliance. In my blog article, I'll share my experiences of my Erasmus exchange with you.
I started preparing for my Erasmus exchange to Kuopio in Finland relatively early I would say, approximately three months beforehand (yes, I was very excited!). As Suomi (Finnish word for Finland) is known as the Winter Wonderland where Santa Claus lives, I knew that it was essential to equip myself with weatherproof winter clothes, ranging from snow boots to an icebreaker jacket. Besides appropriate clothing and a lot of paperwork, including insurance and a residence permit, I googled some Finnish words that would be useful in everyday life such as kiitos (thank you) and terve (hello) to at least try and communicate a little in Finnish (I tried my best to learn some basics, but it really isn't an easy language to learn). Overall, I felt well prepared to start my adventure in this beautiful Nordic country.
The realization that I was going to leave Belgium for a while first became real when I bought my plane tickets six weeks before starting my life abroad. This was also the moment where I began to feel a bit emotional – leaving your beloved home, partner, family, and friends for a new adventure is extremely thrilling but scary at the same time, as you don't really know what to expect. However, as from the day I arrived in Kuopio, I focused fully on my new life and welcomed all the new experiences.
Country of a thousand lakes, thousands of reindeer, and millions of saunas – Suomi is known for a large number of fantastic things. Did you know for example that approximately 78% of Finland is covered in forests? This is great for a real nature lover like me! In Kuopio, I live in an area with a huge lake and a lovely forest, so I can spend my free time doing long walks. In the winter, it was even possible to cross-country ski on the lake and to ice skate on the harbour, things you can only dream of doing during the Belgian winters.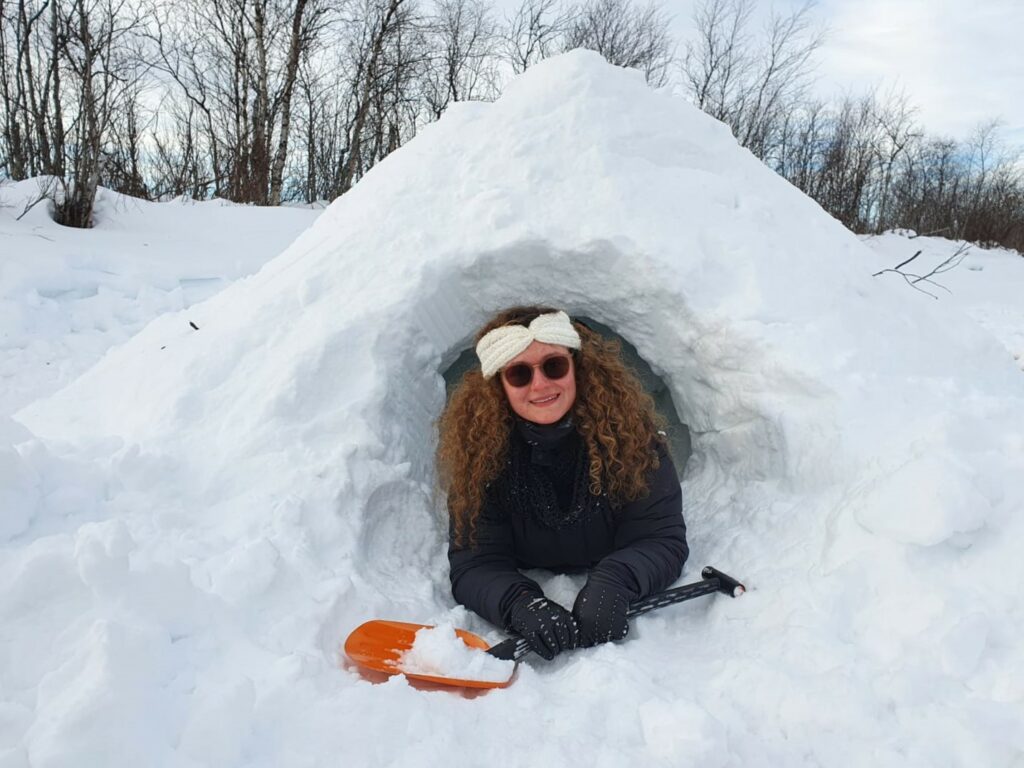 "Finland has been ranked as the happiest country in the world for the fourth time in a row, and I definitely understand why this is!"
I also tried typical Finnish activities such as swimming in a frozen lake after a sauna and ice fishing, which personally helped me to train my patience and to never give up on trying. Another magical phenomenon about the winter and early springtime are the northern lights that can even be seen in Kuopio. Lucky as I am, I got the opportunity to see these spectacular lights multiple times (a dream come true!).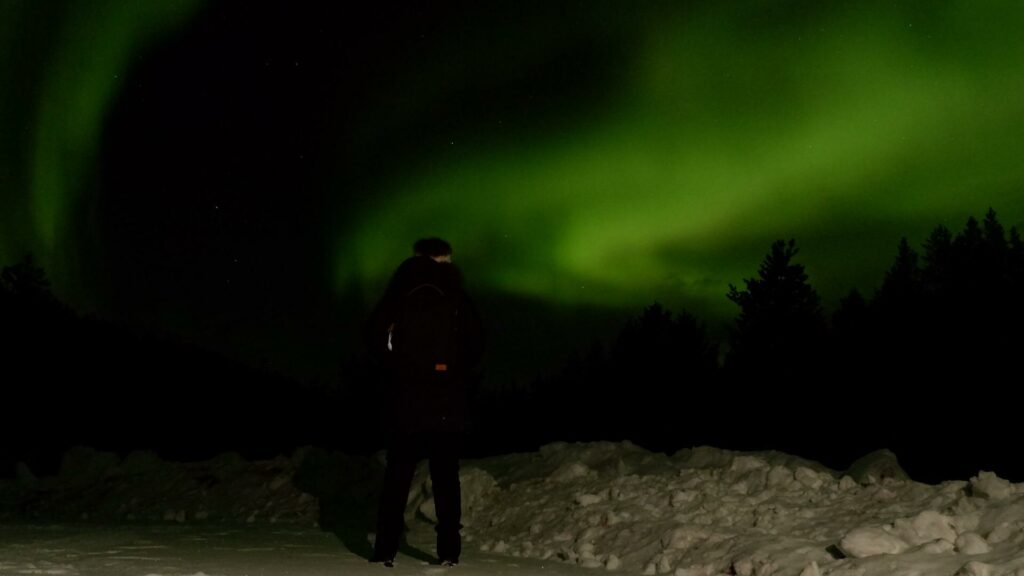 What also really impresses me about Suomi is its educational system, as it is ranked as the best in the world. Therefore, I'm extra grateful that my Master thesis mentor Prof. Dr. Guido De Meyer from the UAntwerp Laboratory of Physiopharmacology helped me to come here for my Master thesis. I'm doing my internship in Prof. Dr. Seppo Ylä-Herttuala's lab at the A.I. Virtanen Institute for Molecular Sciences at the University of Eastern Finland. I have been learning a lot from the helpful and kind people in the laboratory. Also, they made me feel welcome from my very first day, which I really appreciate.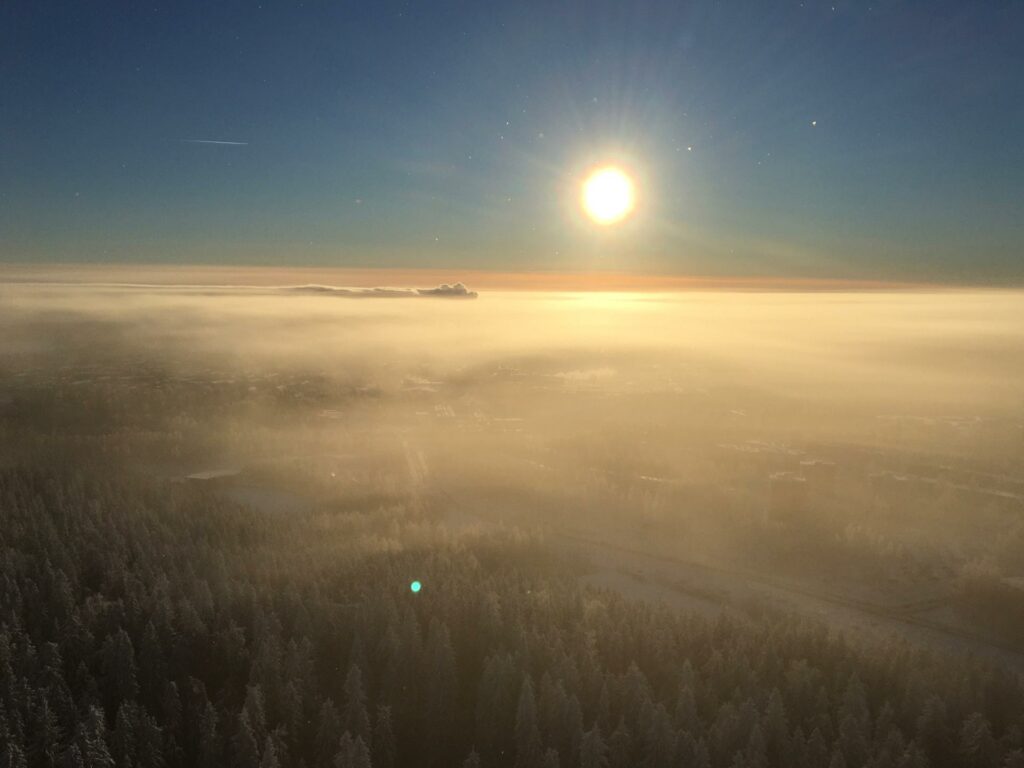 It may sound like a cliché, but my take-home messages from this exchange are that you should try to be grateful for every moment that you're experiencing during your time abroad. Life can be stressful at times, so it's also very important to make self-care an essential part of your life. This is something that I really learnt here in Finland and that giving yourself sufficient "me-time" results in true happiness. Embrace all the new things that are specific to your host country, and learn about the lifestyles and opinions of all the new people you'll meet as this can positively affect your personal development. I can't thank Suomi enough for the things I learned here and the impact it has had on my daily life!
---
Article written by Michelle Zurek. Editor: Dr. Bronwen Martin